Refresh
Good morning! We're all prepped for the Microsoft event later today. We'll be on the ground at Microsoft's headquarters nice and early to cover all the announcements, so be sure to bookmark this page, and return at 10AM PT / 1PM ET so you don't miss any of the news.
Morning everyone! I'm seated and we're prepping for the announcements starting in about 15 minutes. 
Everyone is getting seated and trying to get Wi-Fi to work lol. About 5 minutes to go! – DR
Frank Shaw is on stage now to do an introduction. Thanking everyone for showing up and giving an orientation.
Presentation is 1 hr 15 mins plus Q&A. Then we can get a break, file stories, tweet, etc.
We'll have some 'deep dive' sessions on what is announced. At 2 PM PT everything announced will be released (press stuff). And then press gets an off-the-record meeting with Microsoft people.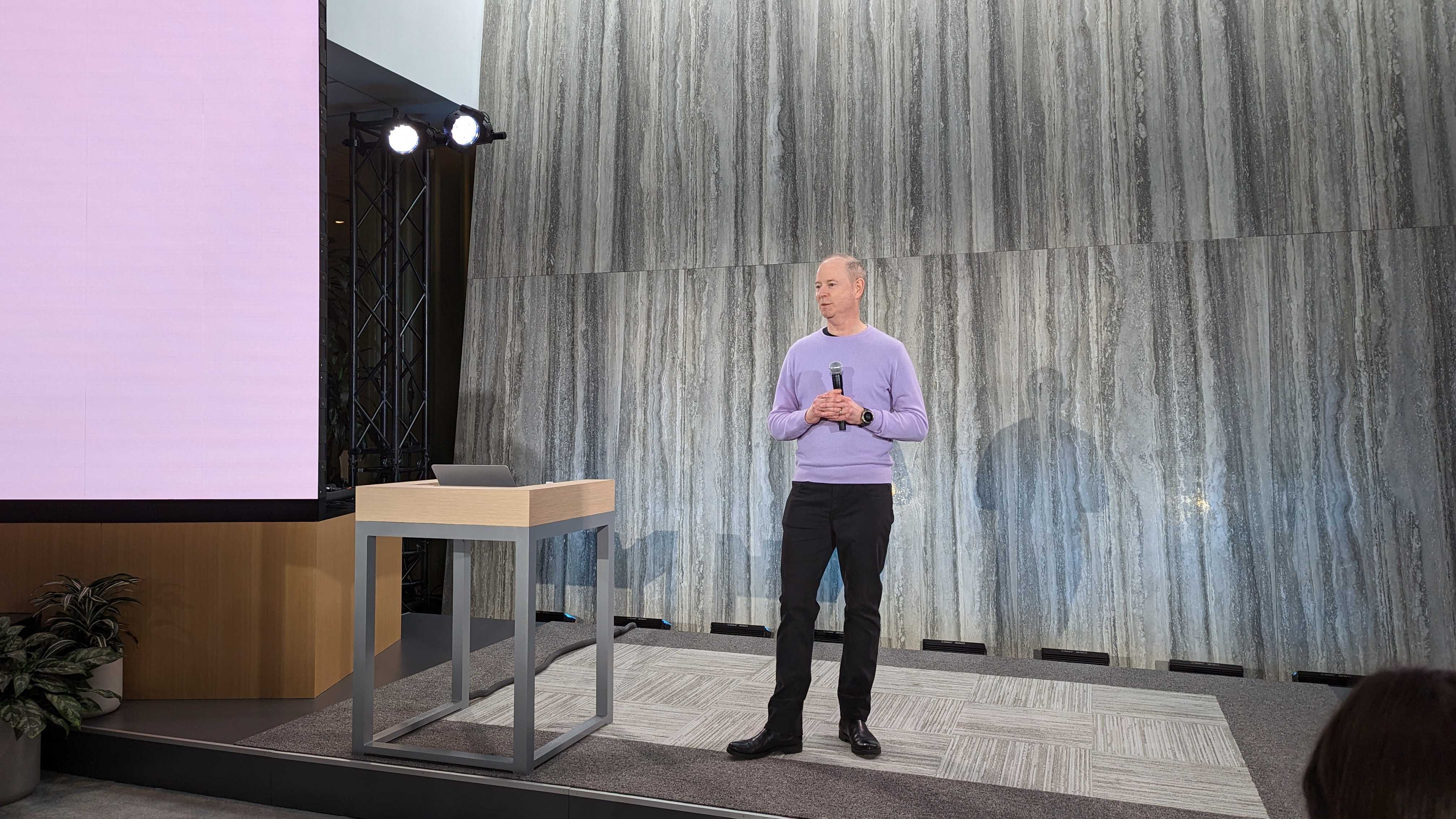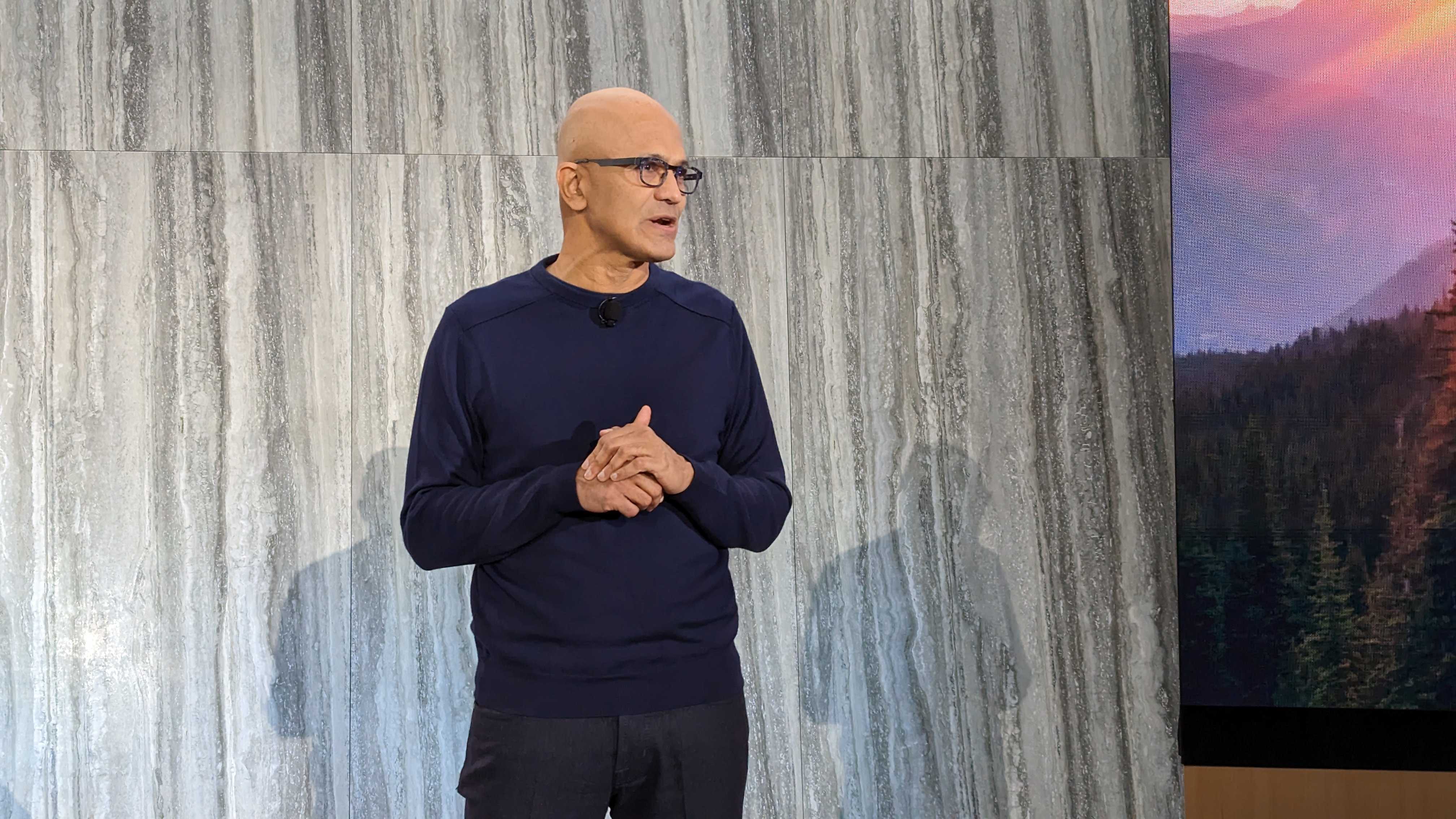 Here we go: CEO Satya Nadella hits the stage. Jokes we're going to talk about Kubernetes and we all groan/laugh. 
Nadella is giving an overview of Microsoft and huge milestones. Referencing Pres Carter and what he faced regarding the economy, inflation.
"We as Microsoft how to relate one to the other. How do we overcome these challenges."
Goes on to share some anecdotes about Microsoft and technology. Starts talking about ChatGPT and OpenAI. 
N: Referencing a tweet talking about Co-Pilot and how it's used for programming (GitHub tool that uses AI). 
Nadealla talks about hitting 1/2 a billion developers in the next decade and how transformative that will be. "That's the opportunity we have"
Nadealla goes to Mumbai: Ministry of Electronics demo in India he saw. A digital public good.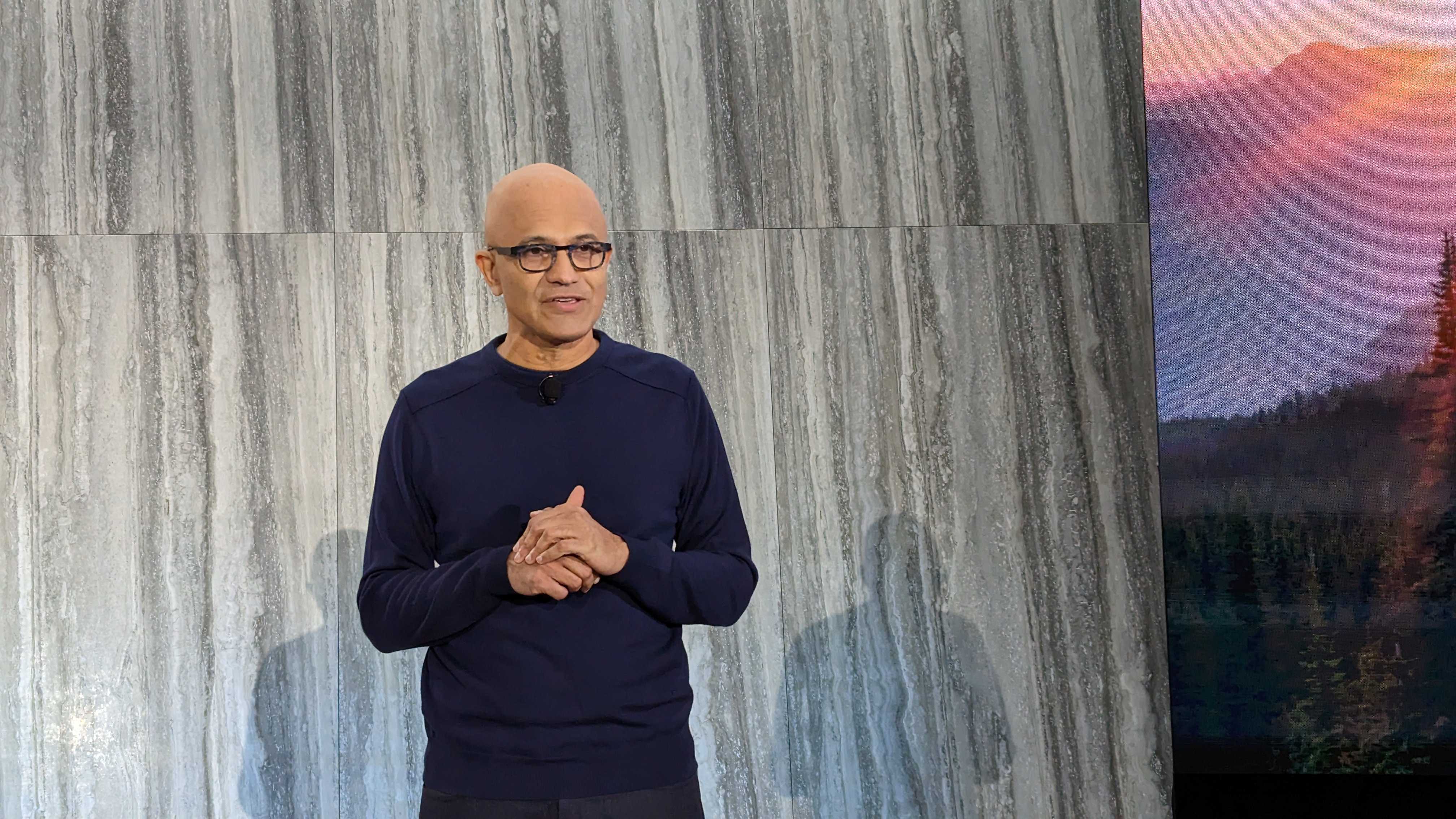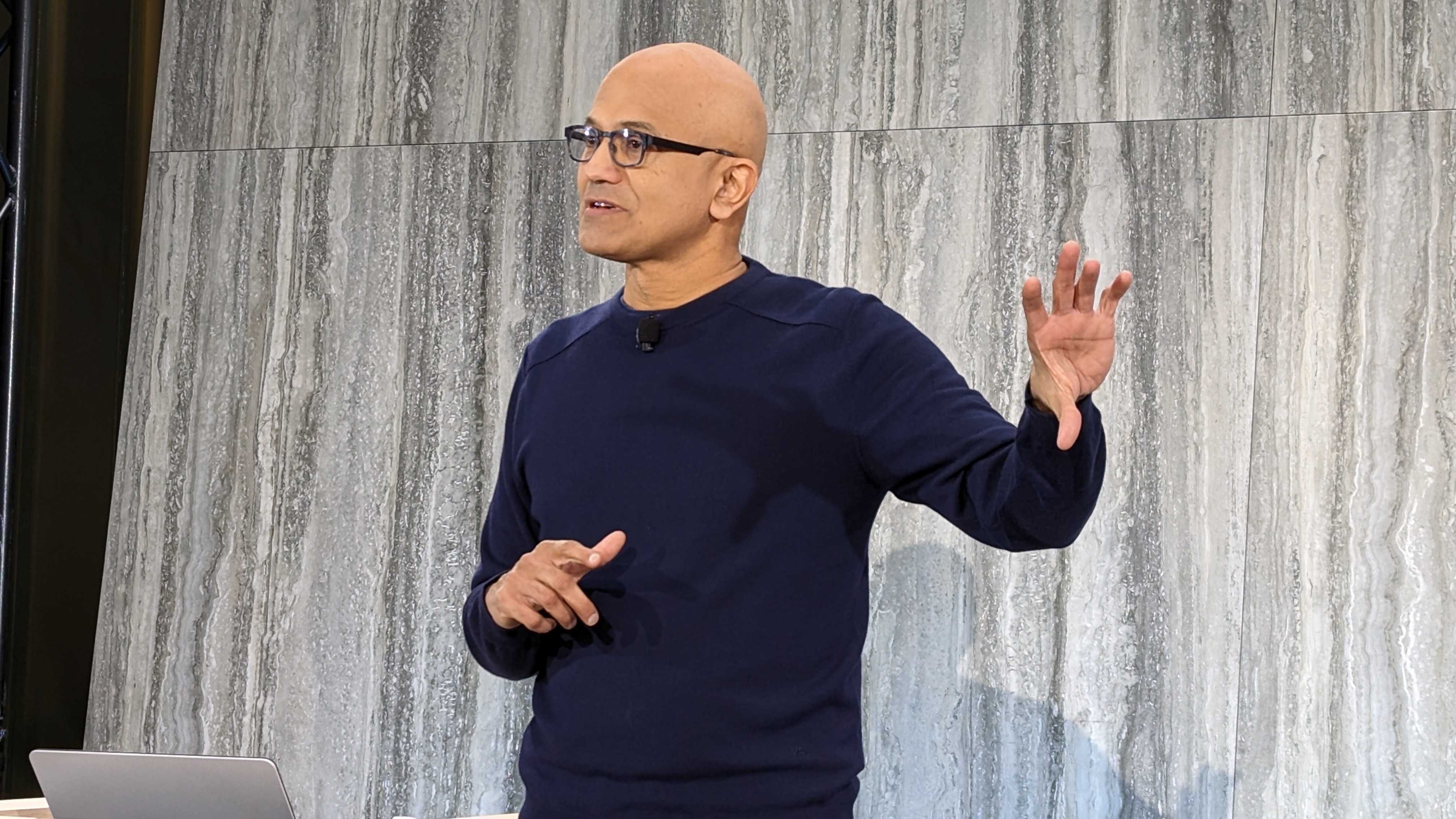 "Here I was seeing something so profound used by a developer locally to have an impact on a local. That's what gives me meaning…"
And now we need to scale it.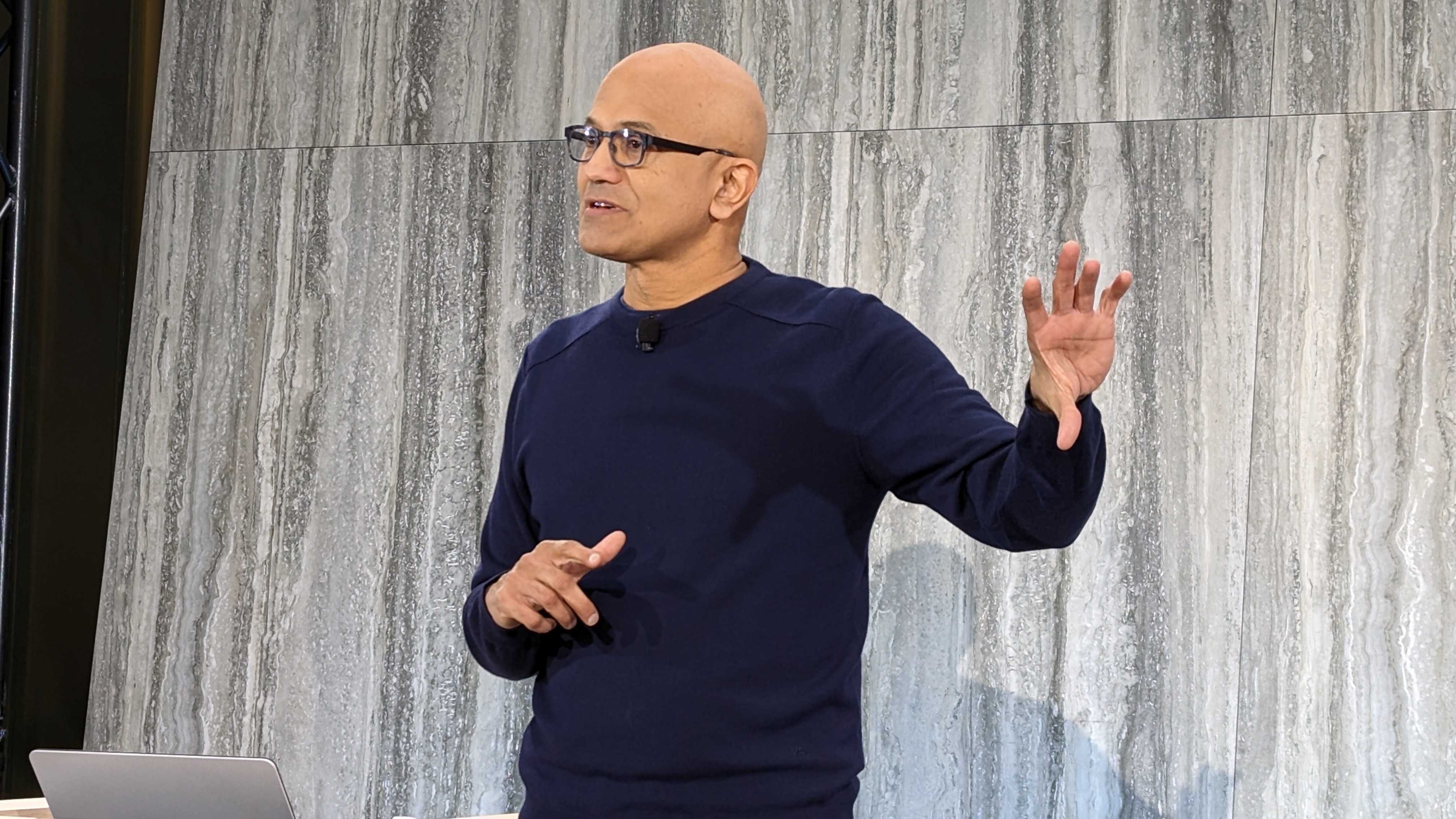 "It starts, by the way, with design decisions. When you have AI you can have the human in the loop, out of the loop…"
"We put a premium on human agency. They're prompted to do things. We get to help them prompt."
Nadella is talking about pre-training and design of AI, safety systems, application context … "all of it will matter."
"And so, what is it we should do? What should we build? This will reshape the software industry."
Talking about the web, mobile and cloud. "And how is AI going to reshape the web?"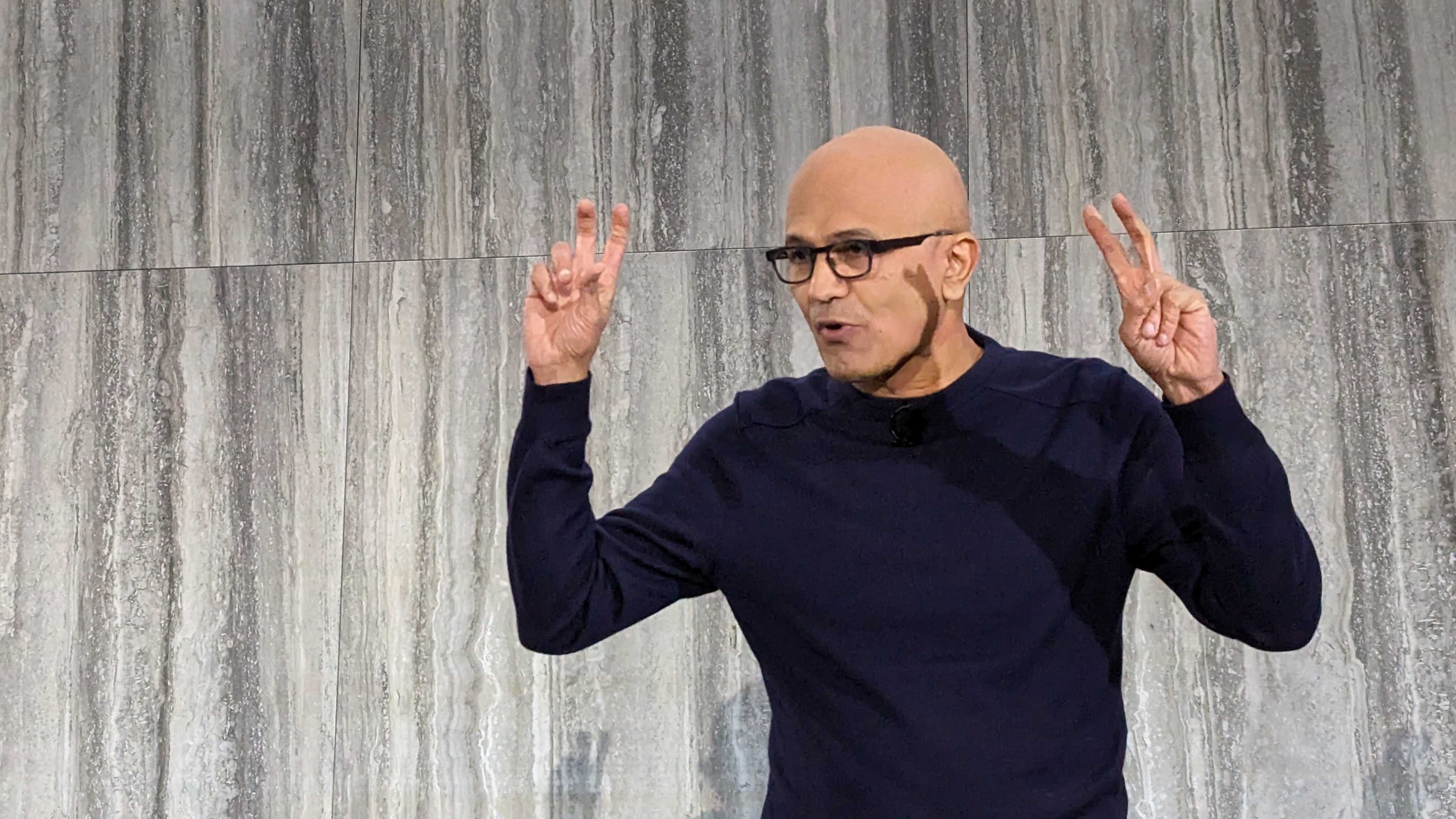 "We think two things are emerging: Conversational agents: All interactions will be assisted. The idea of a co-pilot."
References the web browser.
First: Largest software category on earth… Search.
"We're going to move fast. We want to have a lot of FUN in search because it's high time."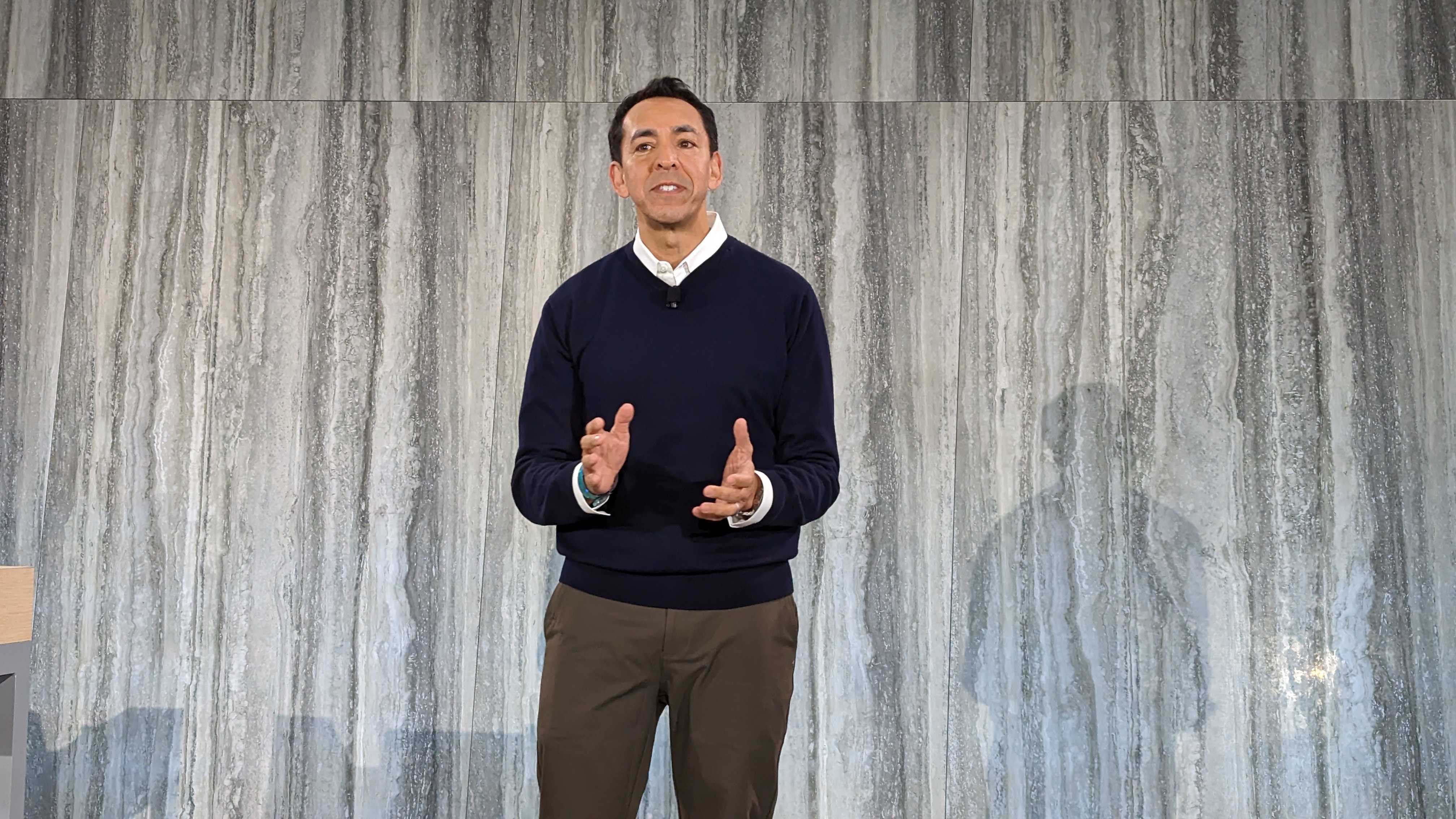 Yousef takes the stage. "We think of this as the next generation of search. We're going to reimagine the web and search"
Lots of references to the idea of a co-pilot on the web.
ALL NEW BING AND EDGE BROWSER.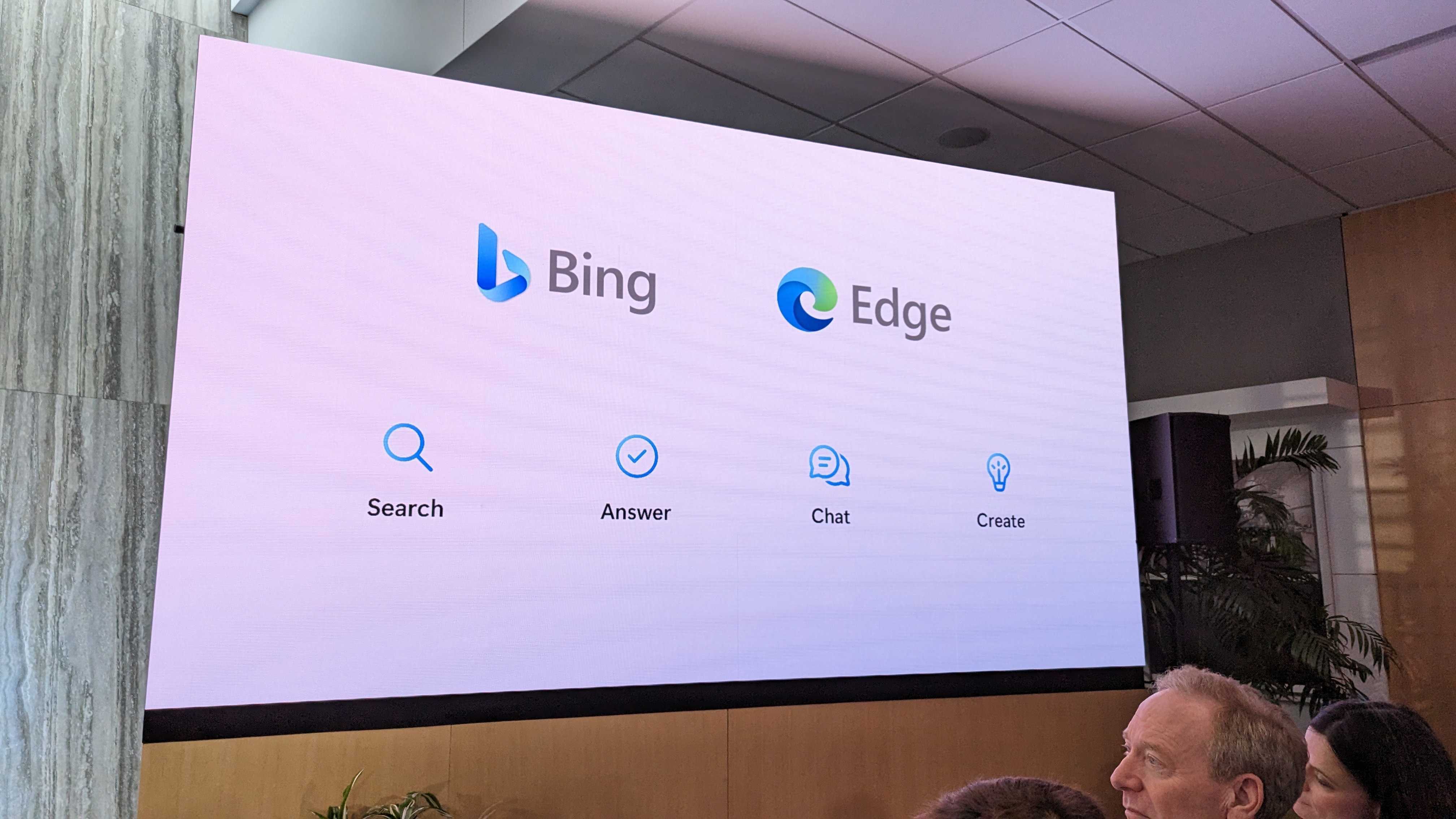 Yousef jokes about Clippy as he appears briefly. 
Remarks about 10B search queries. 40% of search queries result in the person going back right away due to the search not being accurate.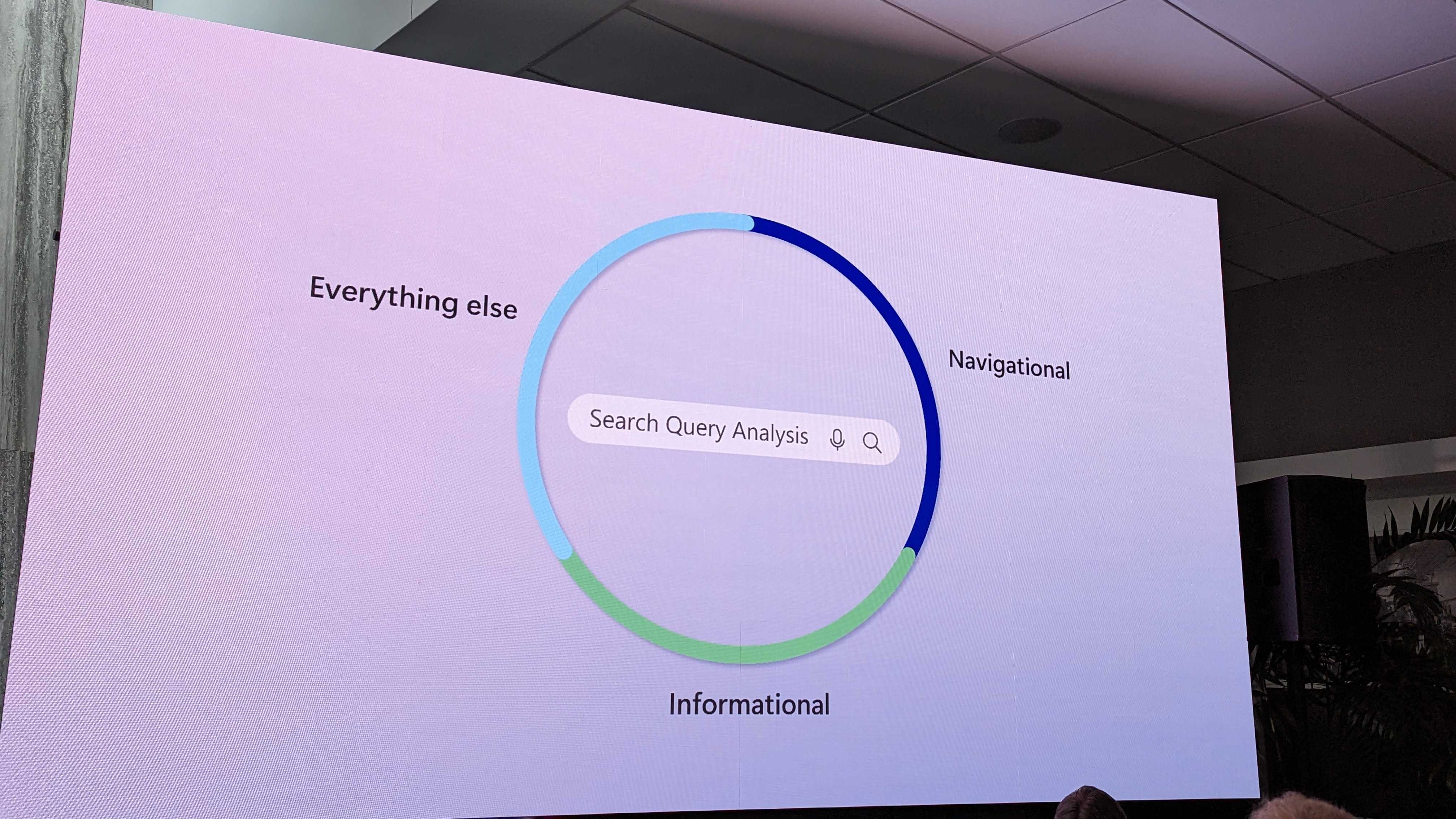 Yousef is talking about search has changed; how people use it for things that it wasn't designed for.
Search query analysis: Navigational (what search was designed to do); Information (weather, sports scores, stocks); and everything else (trip planning,)
"We believe it's time for a new approach to search."
What if you can merge AI and search. "That's what we did with the new Bing."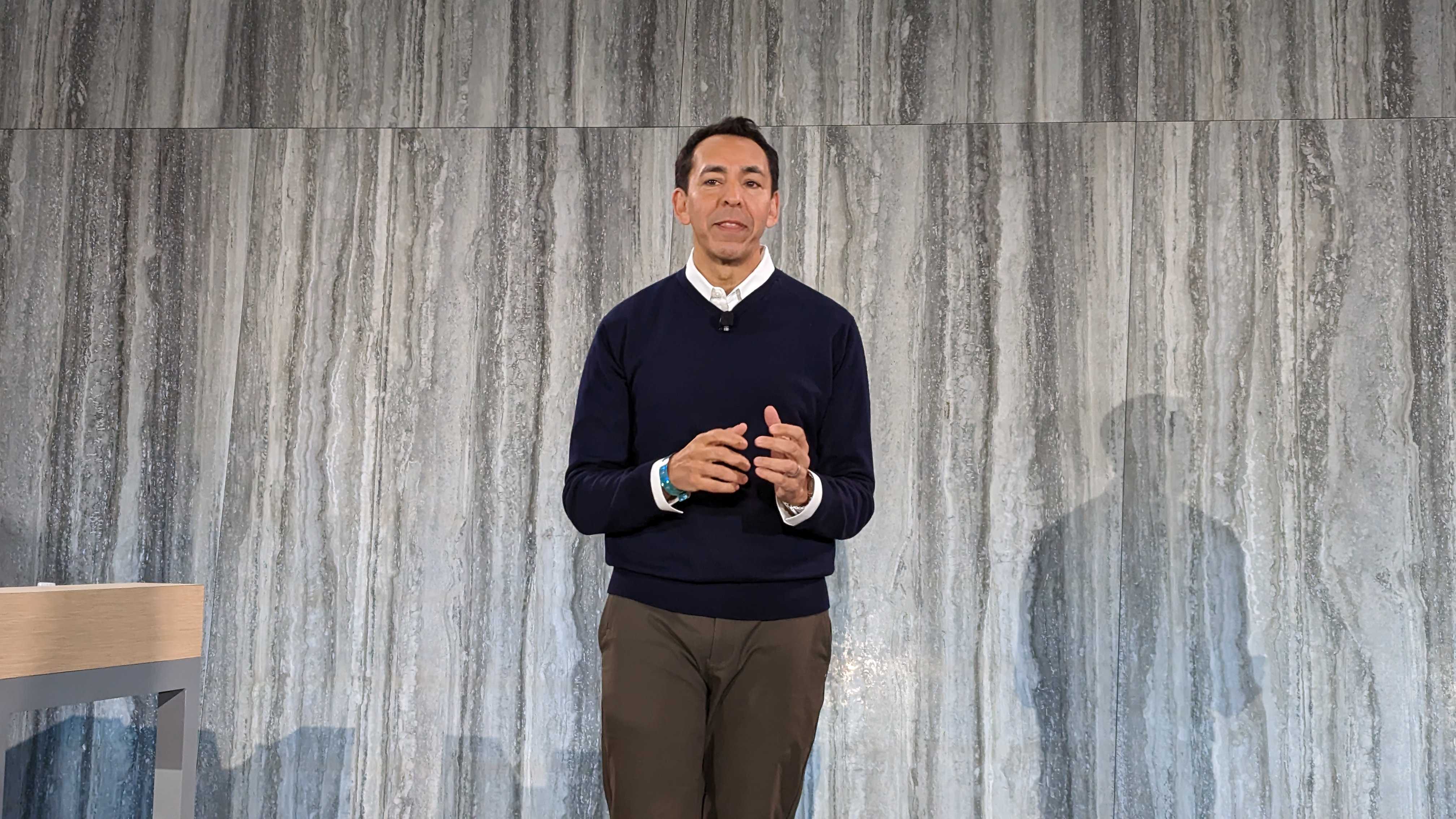 The new bing:
1. OpenAI: next gen language model
2. Prometheus Model: Improve relevancy, annotate answers, up to date results, understand geolocation, increase safety.
3. Core search index: We applied the AI model and we saw the largest jump in relevance in two decades.
4. User Experience (unified); search coming together answers, chat, and the browser.
Now we get to see it in action: "So much we're going to show you"
This is working code and we can try it ourselves.
First, Yousef shows us what we can't do today.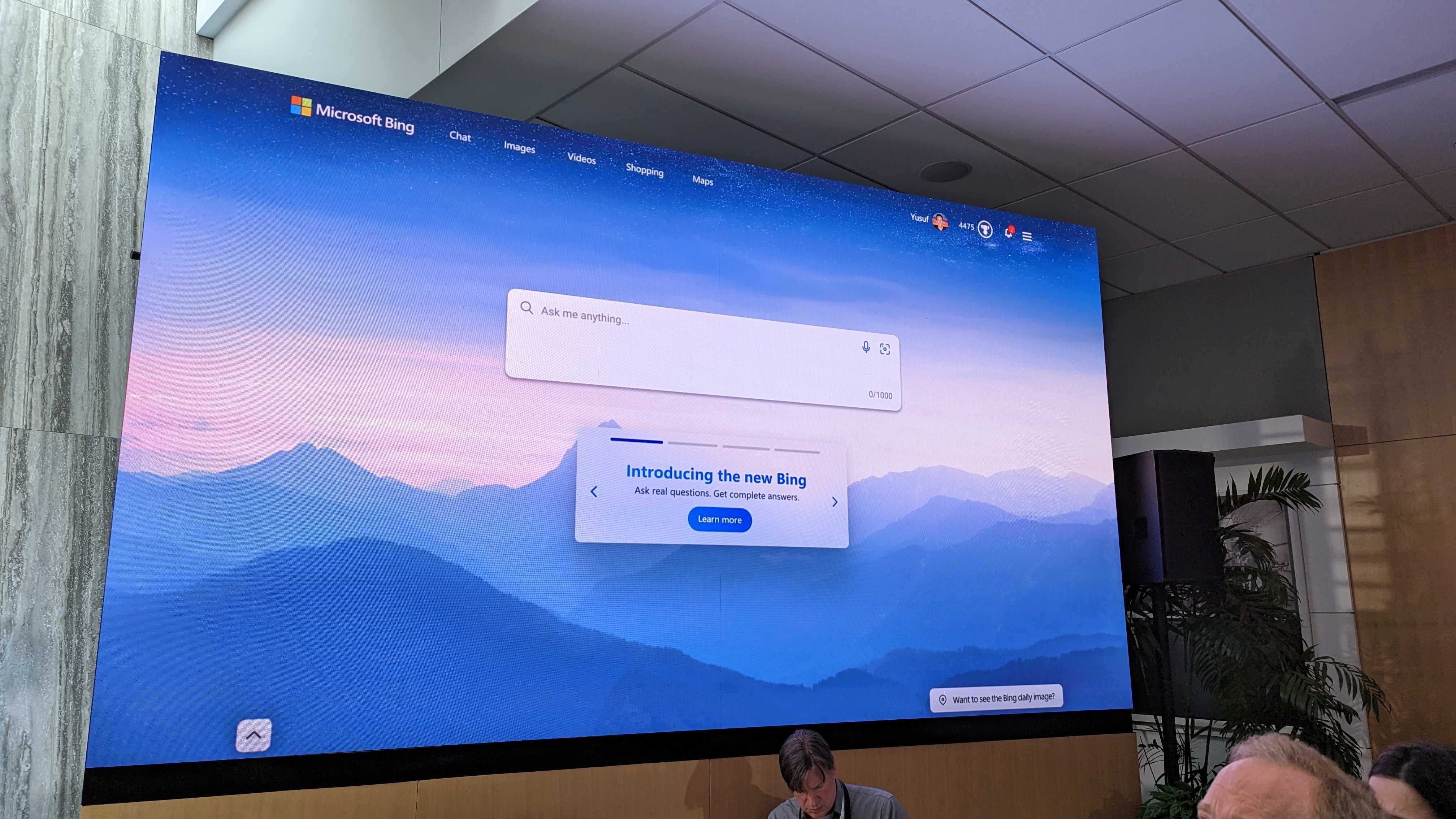 We see the (now leaked) new Bing home page.
Yousef types in the "compare the most influential Mexican artists and their top paintings."
We see search and answers on the same page.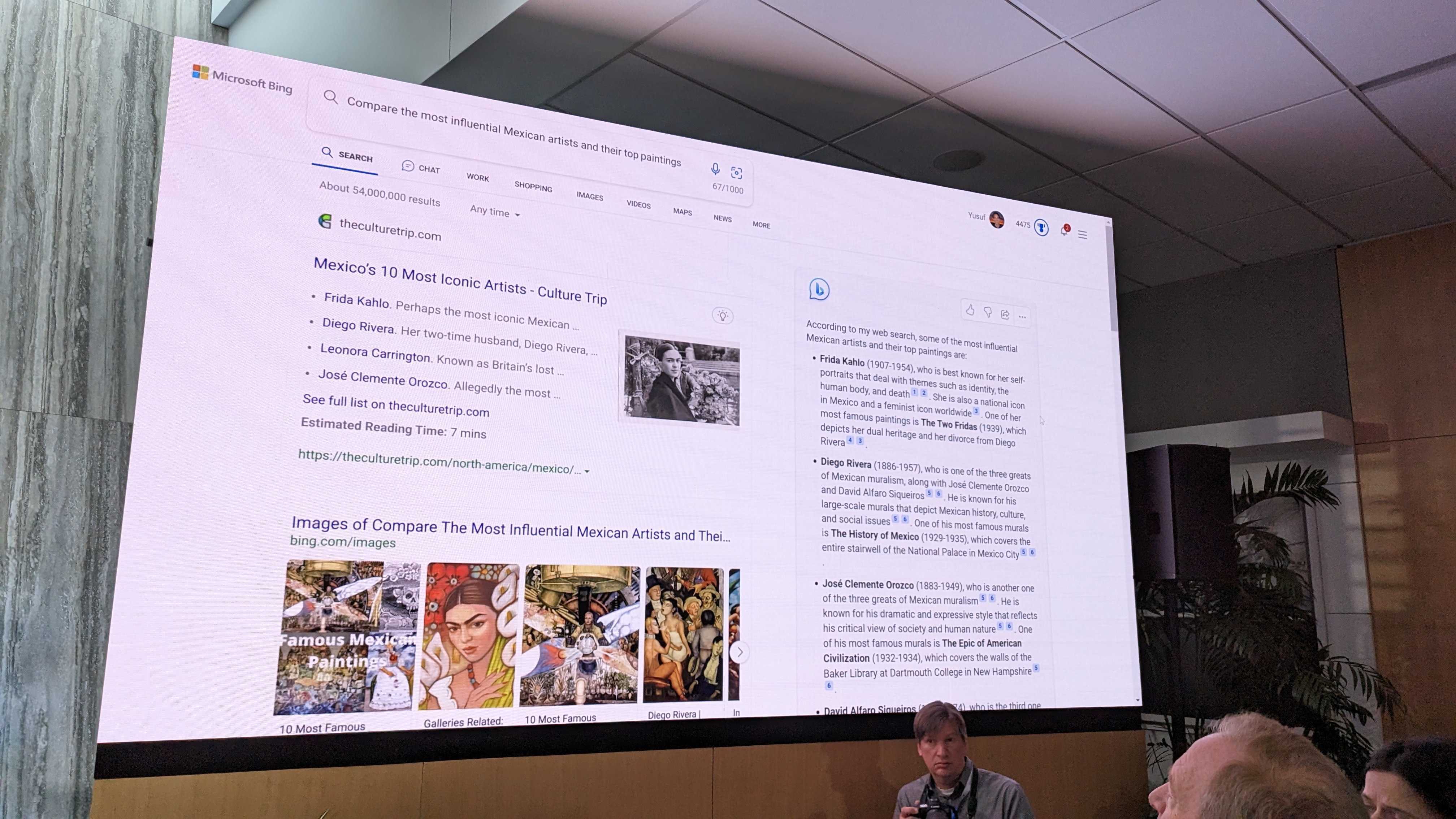 Yousef asks a very specific question about fitting a loveseat into a 2019 honda odyssey if he folds down the seats.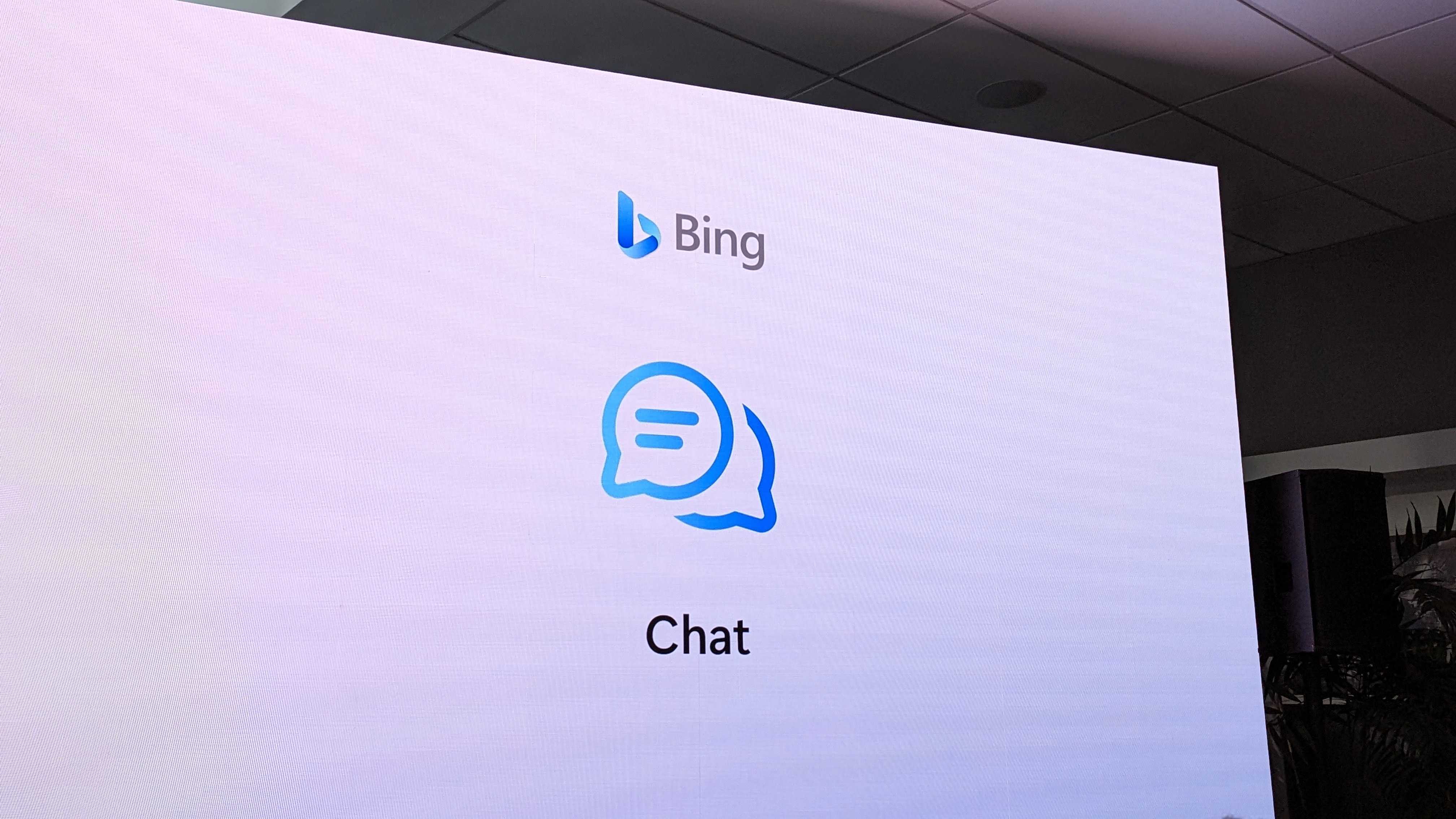 bing can also bring up exact amounts of ingredients for recipes. "just little helpful tips that can help make your life easier."
Let me tell you about Bing goes further: New chat experience!
Hit the chat button; page clears with all information. You get to ask about gaming TVs, and you see it pull in the results.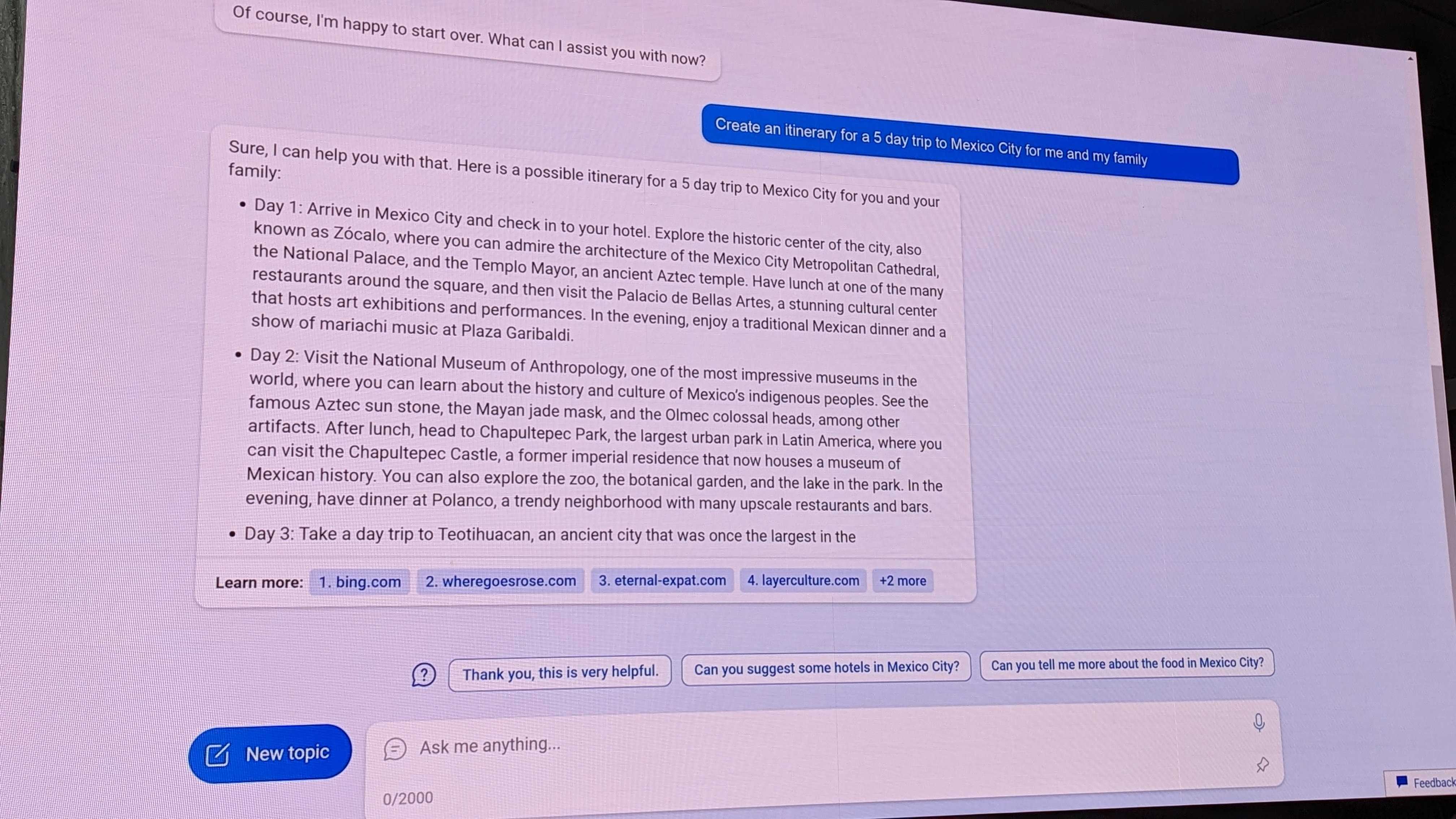 Pivots to travel and using Bing. "Create a 5 day itinerary for each day of a 5 day trip to Mexico city for me and my family."
"Make it a 3 day trip" and Bing will redo the query. "Where is the nightlife?" and just continue to ask other questions, just like talking to a person.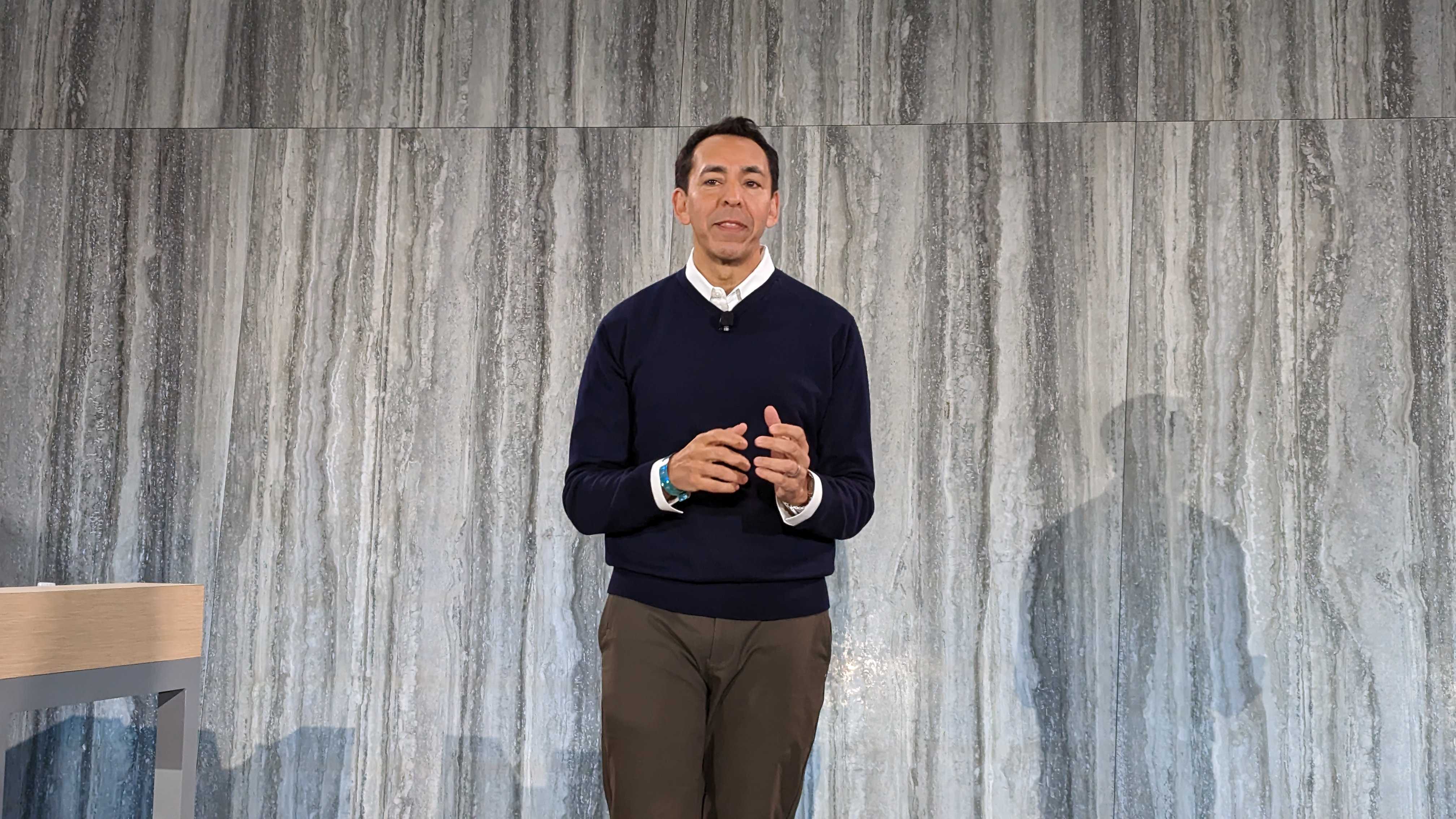 Next up is references in Japanese, translates automatically Japanese information, haiku.
"look how easy it is to discover. This is what we mean by unlocking the joy of discovery."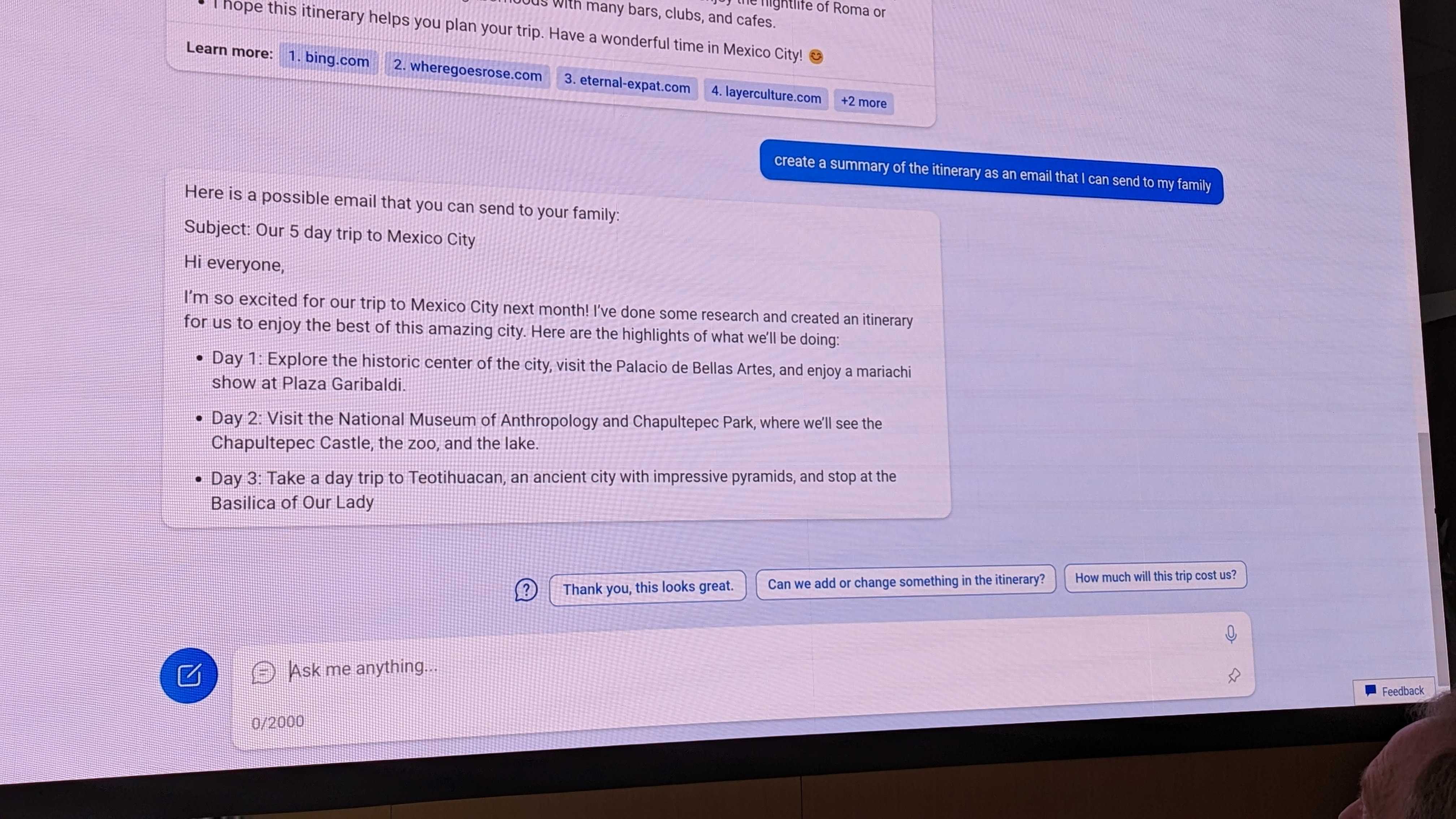 "Hey Bing, write an email to my family…translate that to Spanish" and sends entire itinerary to his family about the Mexican trip.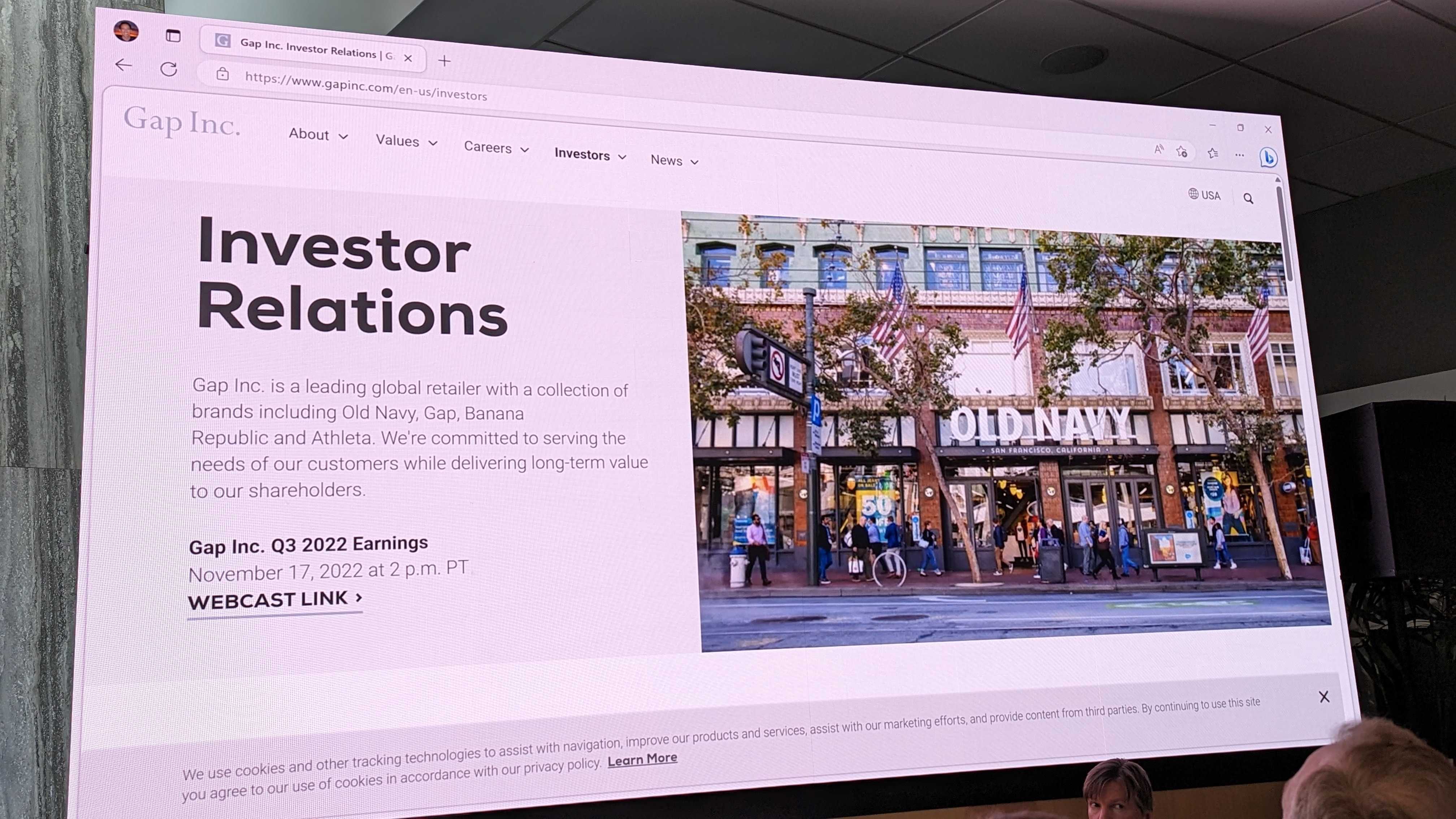 "Make me a trivia a 90s trivia game"
Bing generates a whole quiz based on what you ask, all within the search. "Bing…your co-pilot for the web"
But what if you can get that on the 1.4 billion PCs? The browser. The team has created.
Now in Edge. All new Edge browser, sleeker, and with Bing button. One-click open the side bar. Chat and Compose.
Can do all the search and chat right within your PDF document, or Stack Overflow.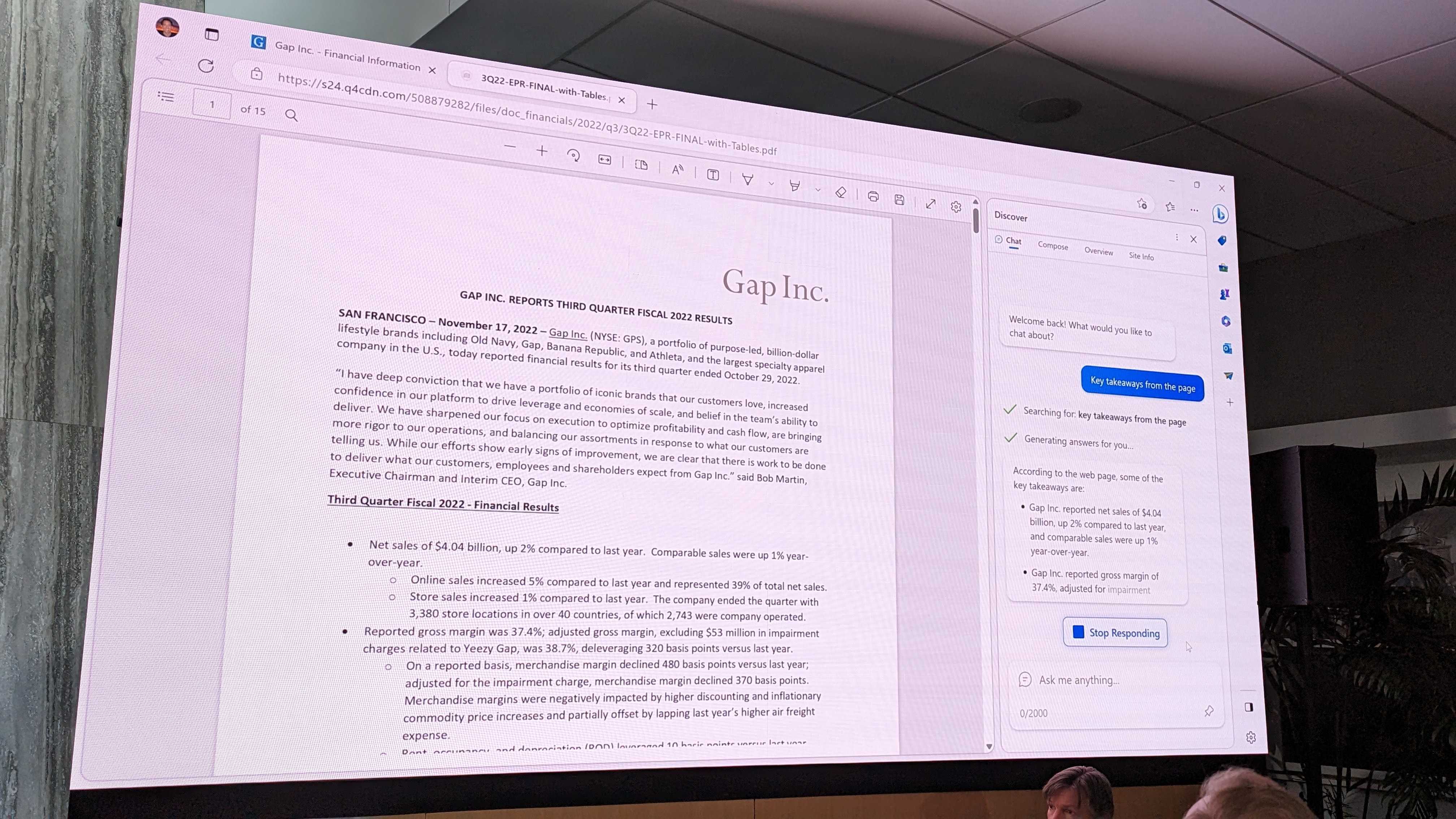 New Edge and Edge Bing sidebar with chat built right in.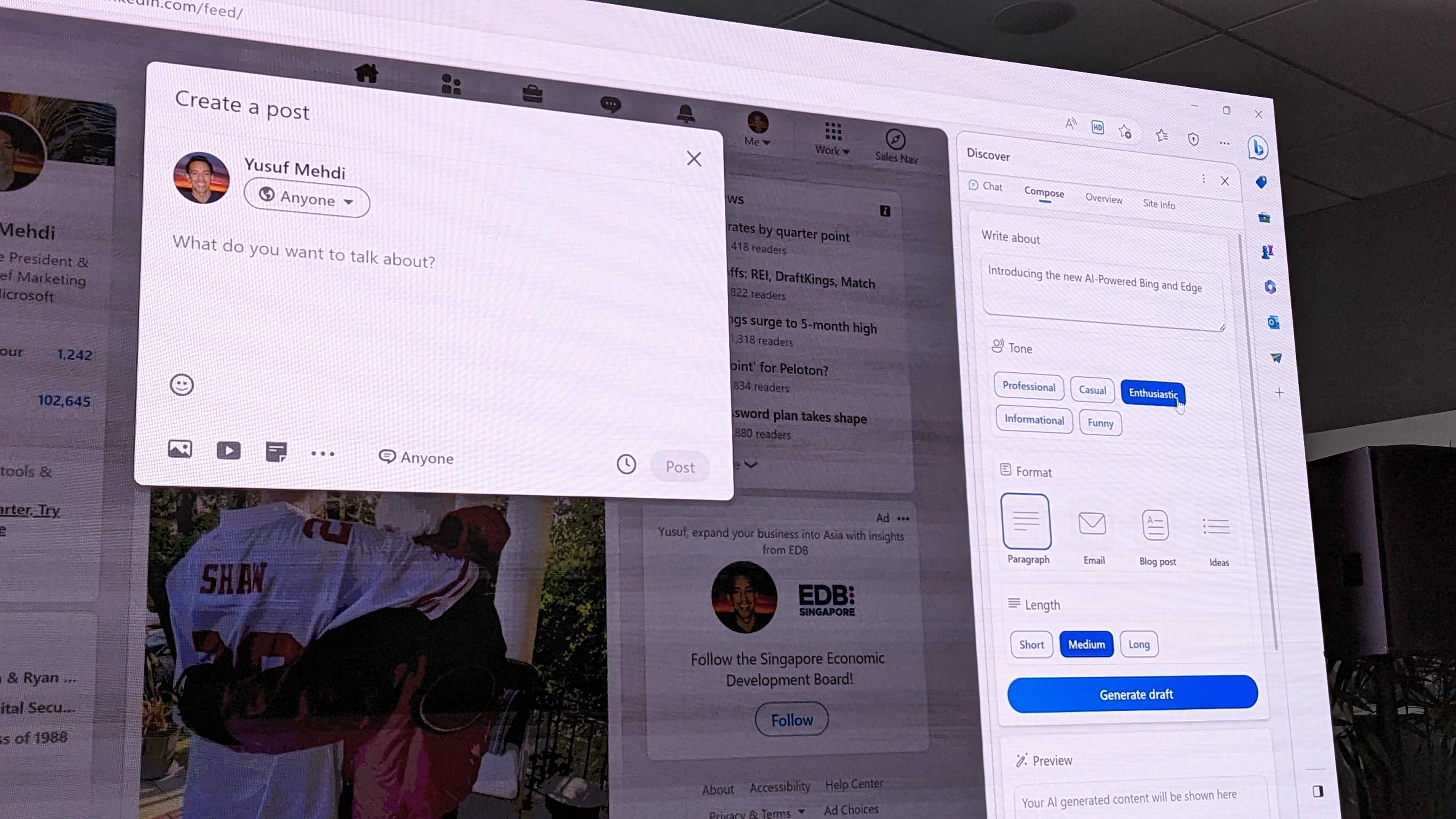 Gives an example how you can create a post for LinkedIn right in the browser and have the Chat basically write it for you, tell it to be excited, etc.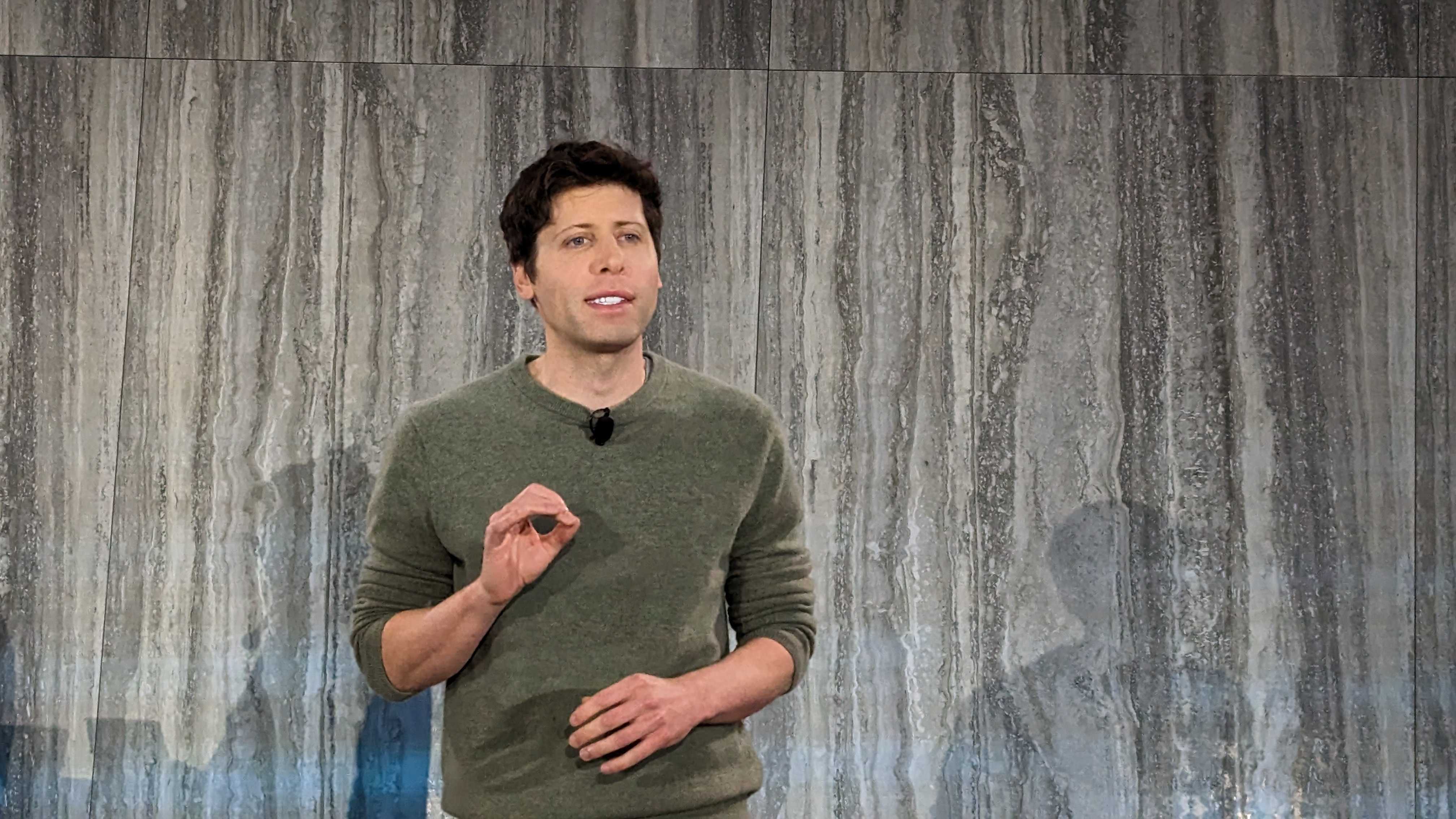 Sam Altman CEO from OpenAI takes the stage.
Microsoft has customized one of OpenAI's latest models (likely GPT-4), which is faster and more accurate.
"I feel we've been waiting for this for 20 years. I think this is the beginning of a new era… I'm excited to work with Microsoft and make sure this technology is deployed safely."
Dena Saunders, Bing Engineering at Microsoft takes the stage.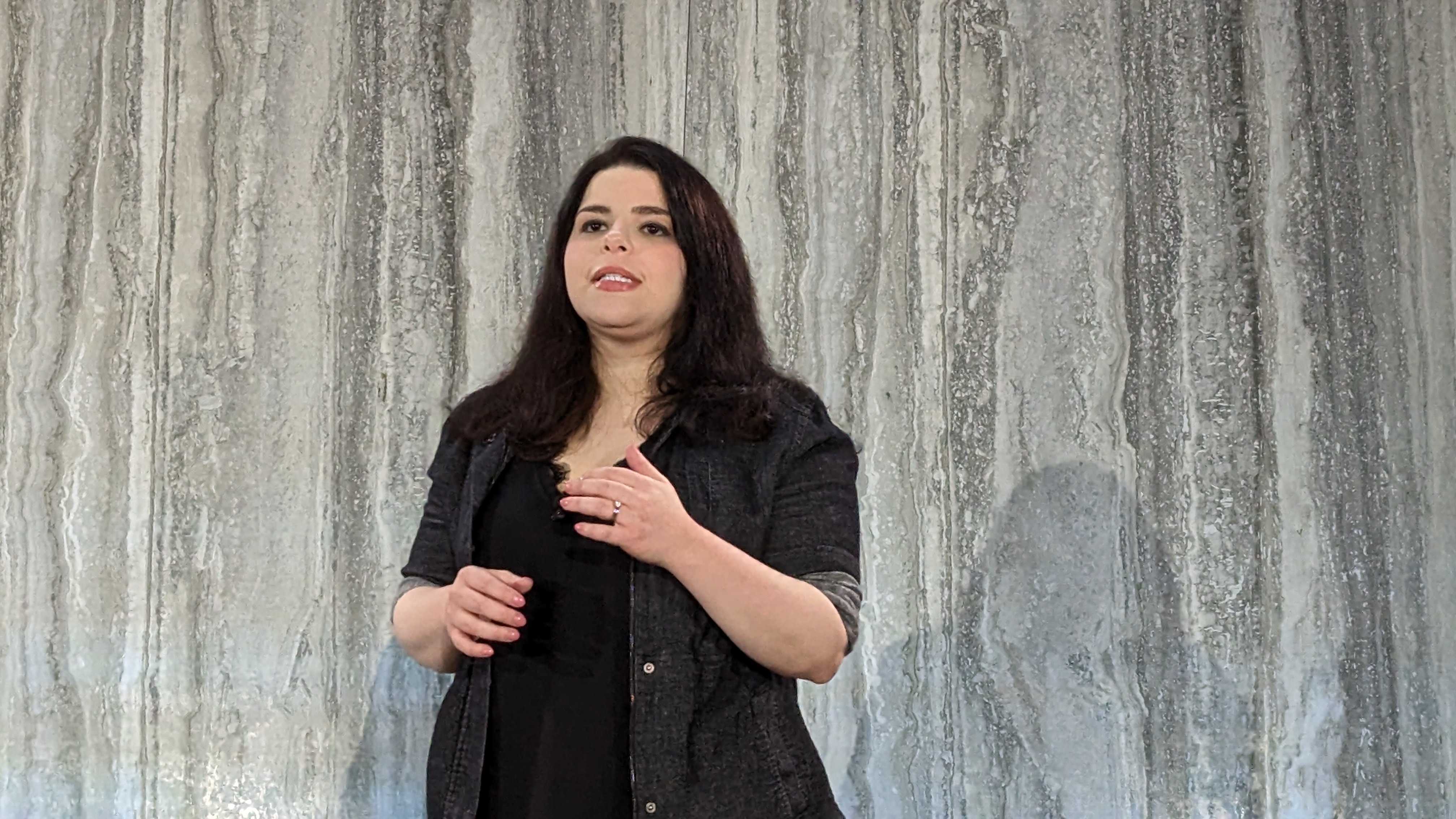 Dena goes into a deeper dive on core fundamentals, chat orchestration, prompt generation, inference, and infrastructure.
(some of this going over our heads, as it explains how the technology is working; Prometheus (cool name), enhances inferences)
"We're built on Azure … the world's most trusted" cloud computing.
MS built new balances, and are able to scale unlike anyone else. "We're committed to learning with you."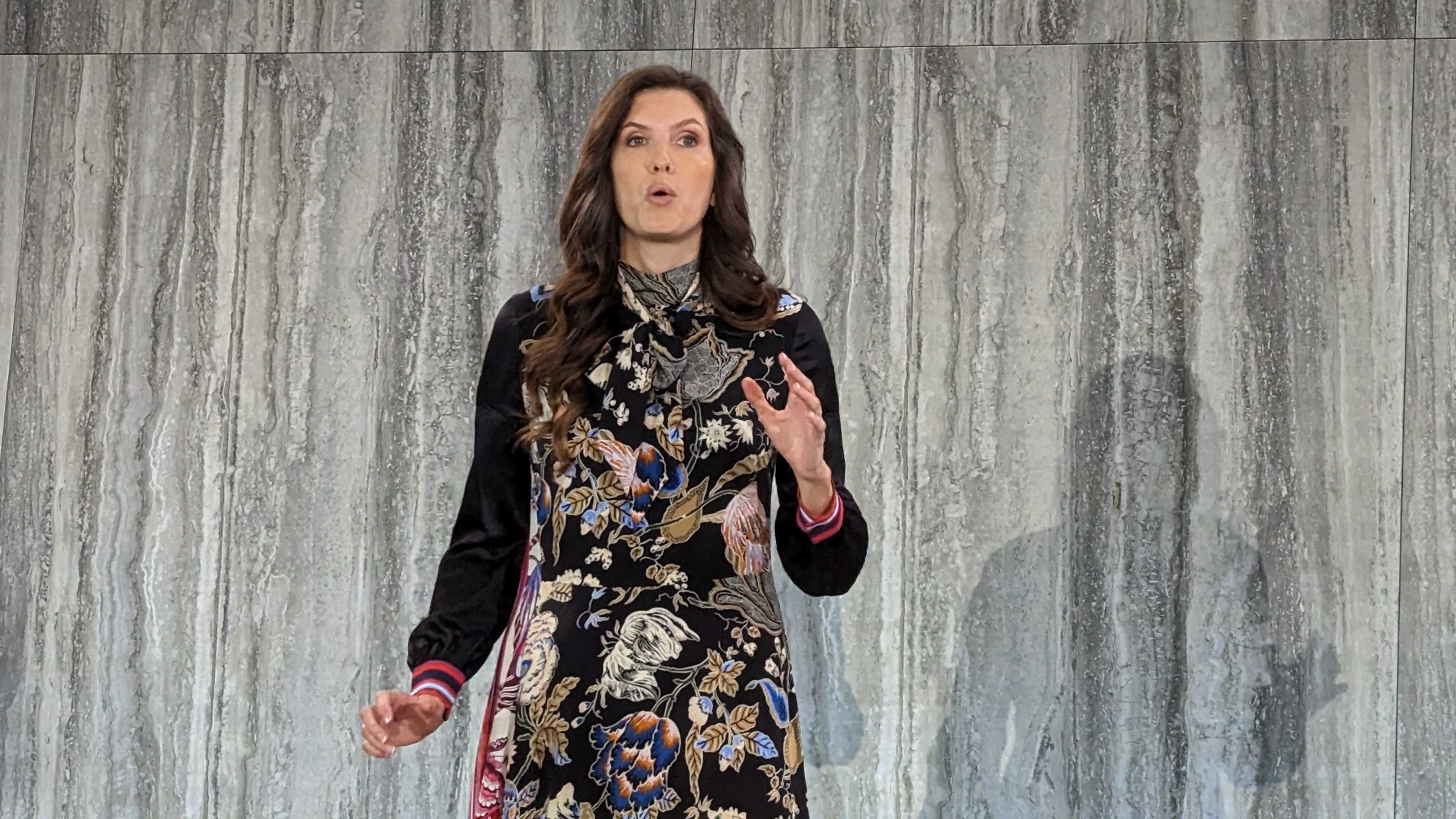 Sarah Bird, Responsible AI Lead, Azure, is now on stage.
"We have been preparing for this moment for many years." "Since 2017, we have been investing to make sure our AI designs" are safe. "We're not new to generative AI solutions," e.g. grammar editing in Word.
Bing Create powered by Dall-E model and Florence. "We have developed mitigations" to address biases and jailbreaks.
Scientists, lawyers, ethicists, and engineers all work together to ensure responsible AI.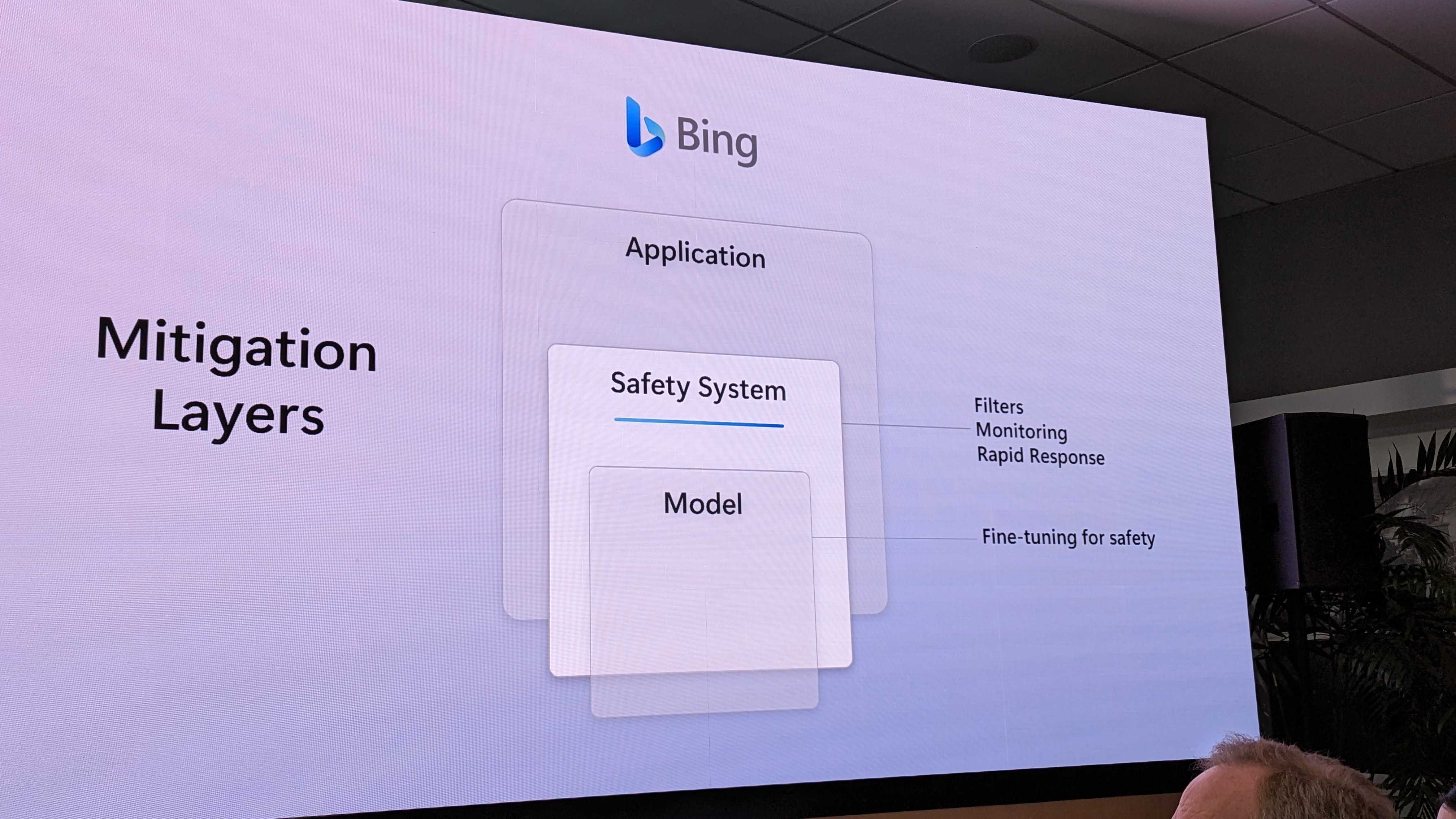 Gives breakdown of mitigation layers. "Can respond within minutes."
"How do we know all this works?" "This is where we really needed to innovate."
"We developed a new testing system."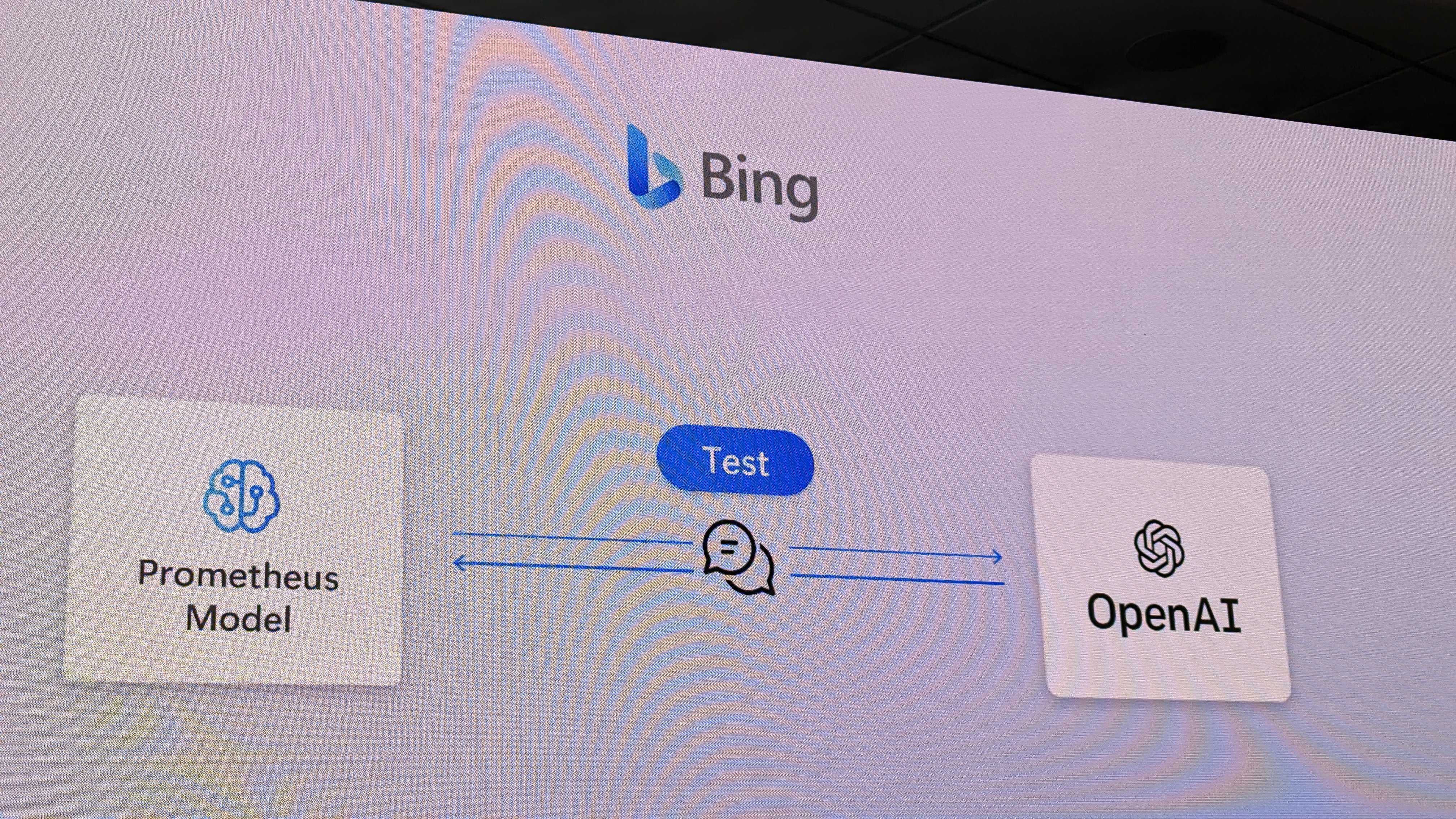 Developed a conversation simulator. It pretends to be adversarial. No human is needed and then work with linguists to classify responses. "create a tight loop of testing, analyzing, and improving."
We can test many AI risks. "Of course, there is more to do, and we do see where the model makes mistakes."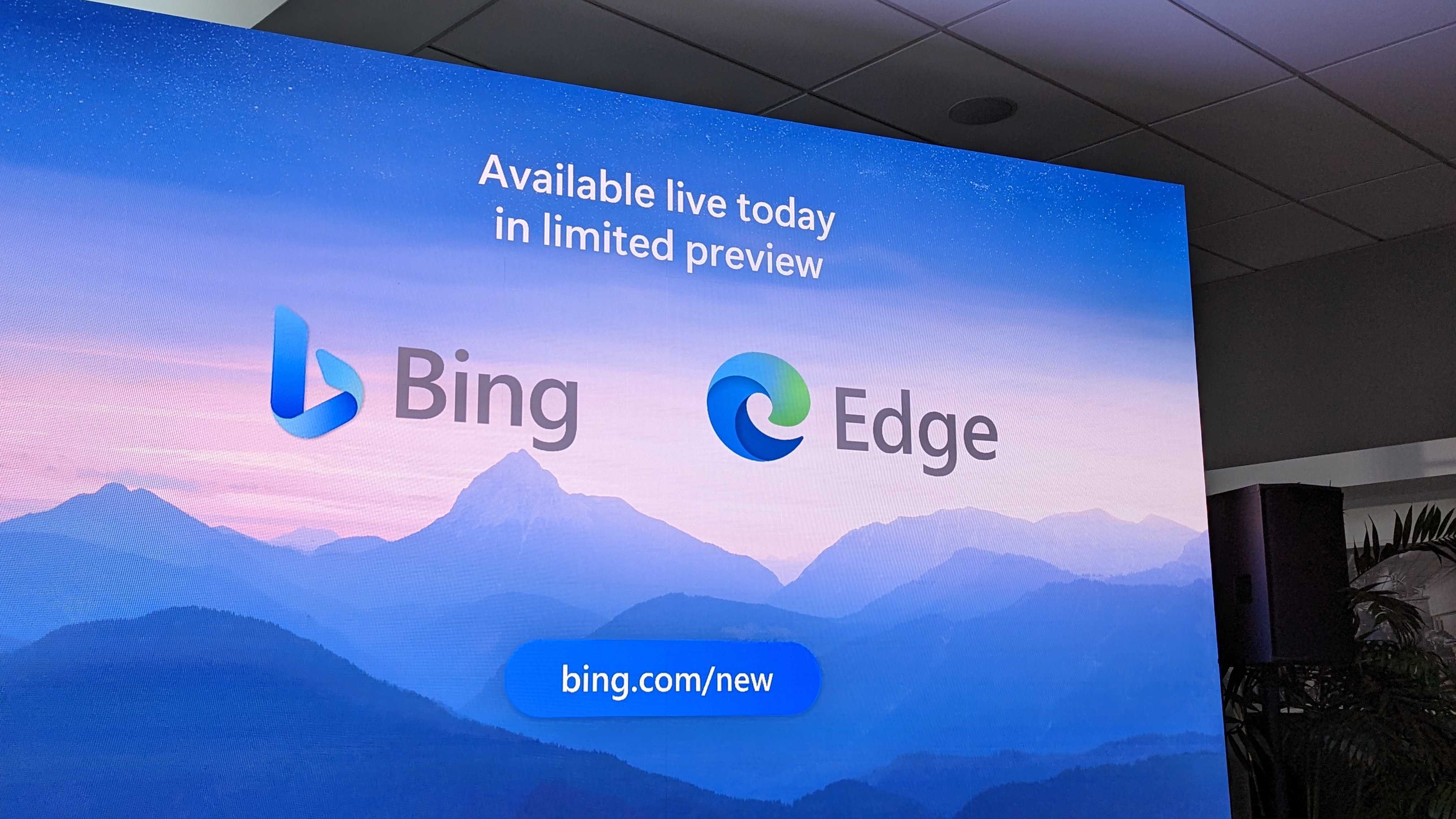 Yousef takes the stage to close…
New BING IS AVAILABLE TODAY in a limited number of queries.
Users can sign up. We expected to rollout to millions in the coming weeks.
And that's a wrap (although Q&A is now starting).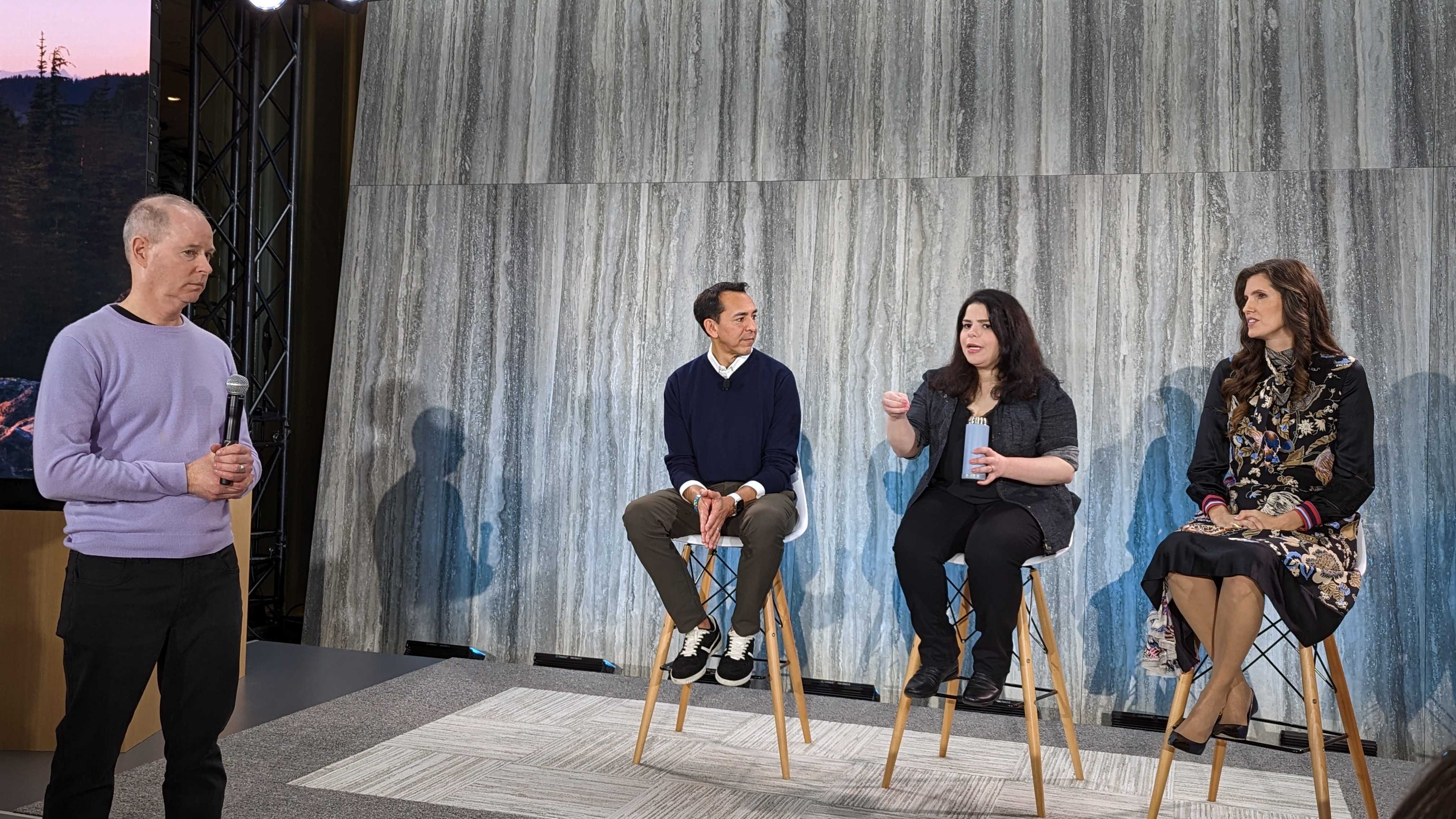 First question is about safety, check/balances. Dena answers "We try to be transparent … allows you to assess for yourself."
2nd Question: Talk about the architecture. Compare Prometheus to ChatGPT. "How do they fit together." "It's like ChatGPT but enhanced, powered by search."
Wash Post: Sources for chat responses? What about plagiarizing?
Yousef: We do put annotations and show where it came from and make it easy for users to click-thru to those sites.
Fast Company: Recency about the data in the model and freq of it being trained. Is that chat bot going to know about something that happened yesterday?
A: Recency is impressive.
What if recent info is "toxic"?
A: Combining resources. Bing has already been working for years in bringing the right/ranking information to the user. 
Semafor: What about accuracy of the results?
A: We won't always get it right, always learning. User feedback. We take that information … and we feed it in, which helps increase the accuracy.
Forchan: Difference in cost for ChatGPT vs. new Bing search?
A: MS can differentiate between basic queries and ones that need the deeper model; so not everything needs AI.
Q: Why not rebrand Bing and Edge at this time?
A; We love the brands and think of this as an evolution of the them.
Q: What do you think of the impact of more and more posts being AI generated? Any considerations in marking things as AI created?
A: (Yousef) We allow to go and edit. It's a good question. "We want you to be able to build on top of what AI created."
Q: AI is compute intensive. What steps are you taking to be sustainable for environment?
A: Being smarter about offloading smart compute and being smart when we need AI. "We're doing a lot of optimization in Azure to make this efficient, but more work is needed."
Q: What about hallucinations? (When AI veers off and makes up content)
A: (Sarah) We have improved it tremendously since we've started. "Users will see some area where there are small changes, more variation." Using citations so users can go deeper themselves and are always in command.
Q: Co-pilot available in other browsers? What about objectionable content in a chat?
A: "Our intention IS to bring it to ALL browsers. Start with Edge." – Yousef ; "We have an AI system that goes around the model to look for all different content to better suit the user … " – Sarah
Q: Wil devs have an API to build this into their own applications?
A: "how much control we give will vary from product to product. As we continue to partner with Azure we'll evaluate new offerings." – Dena (We expect to hear more on this is the near future)
Q: Is there any fee to the end user? (many have a free trial); A lot of what you showed was factual based, what about creative writing?
A: No for pricing. Search model is free. "It's a win-win all around." And yes, it can help  with creative examples.. – Yousef
Q: Will there be ads?
A: Yes, there will be ads.
And we're done! Thanks everyone for tuning in. I'm going to go play with some of the demos now.
Stay tuned for more coverage being posted on Windows Central! – Daniel R