The Internet has given a lot of valuable things, and one of those is fashion blogs wherein fashionistas share Outfit of the Day, styling tips, fashion hacks, minimalistic fashion, fashion innovations, and much more. Many fashion bloggers started out small, but their keen eye for style and unique taste in fashion made them successful. Here are some of the top-most fashion blogs to take cues from and wake up the fashion diva in you.
A fashion aficionado eats, sleeps, and breathes style and fashion! If your mind is constantly buzzing around style icons, celebrities' fashion styles, fashion trends, and/or anything related to the word F-A-S-H-I-O-N, then you have come to the right place. Here are some of the top-most fashion blogs to take cues from and wake up the fashion diva in you.
Best Fashion Blogs to Get Inspired
1. Wendyslookbook
This attractive blogger can encourage you in a lot of ways. Wendy Nguyen is a fashion blogger who is passionate about fashion, culture, music, art, and everything creative. She is a huge fan of vibrant colors, chic looks, hats, and statement accessories. Her style is classy, elegant, sophisticated, and fun. Apart from being a content creator, she is also a juvenile justice advocate who works hard to help foster children. She is truly an inspiration for all.
2. Not Jess Fashion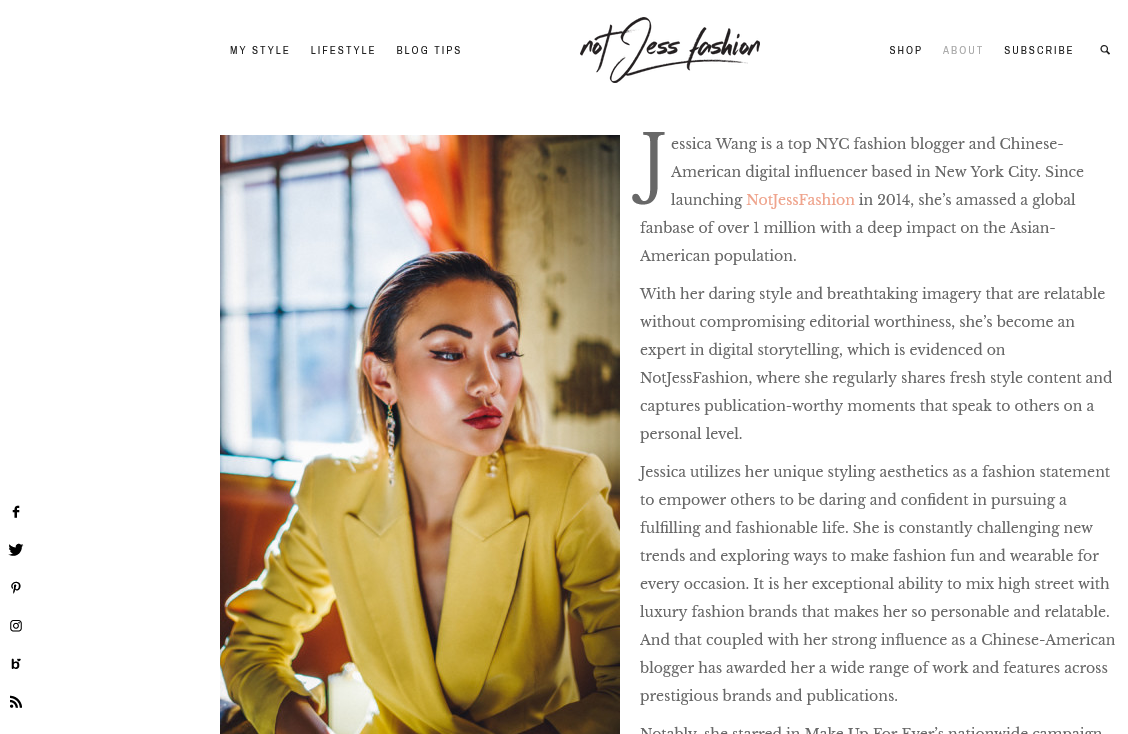 She is loved by millions of people, all thanks to her awesome style. She is known for her off-beat fashion that can take anyone's breath away. Jessica Wang is often seen swimming against fashion trends and breaking stereotypes. She is a true influencer in all senses, and her style is top-notch.
3. We Wore What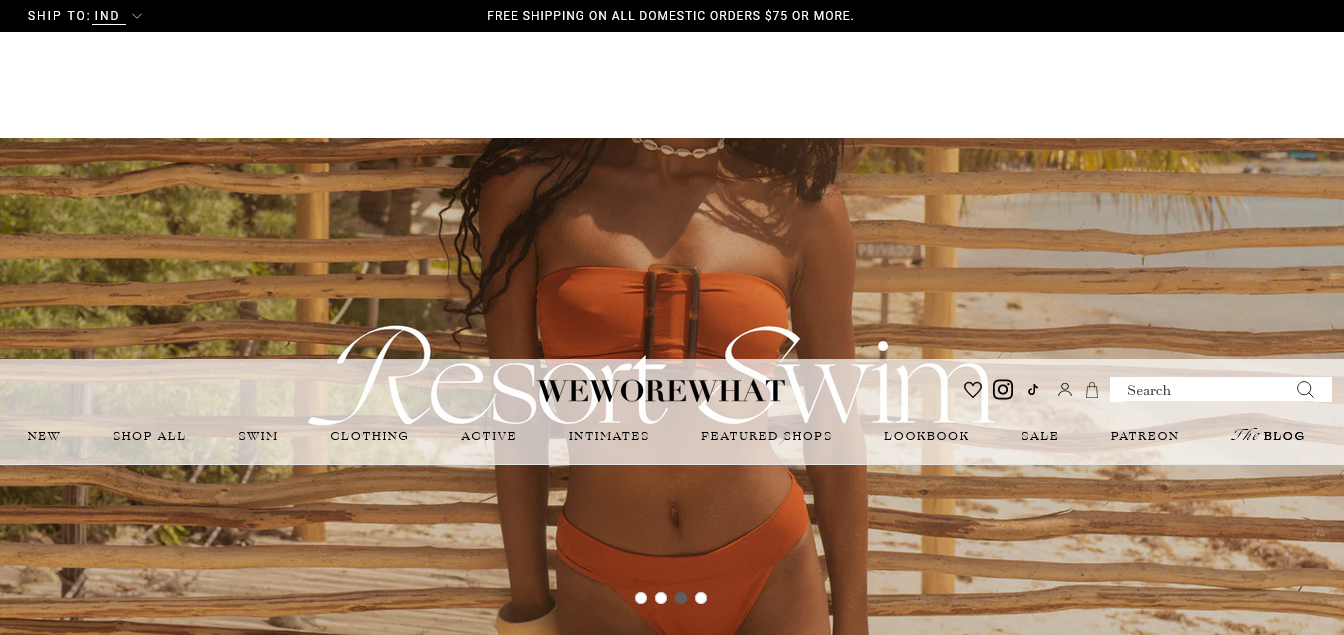 We Wore What is one of the best fashion blogs owned by Danielle Bernstein. She launched her brand Shop WeWoreWhat, was recognized by Forbes in 2017, and was named in their "30 Under 30" list.
She has even authored a bestselling book, This Is Not A Fashion Story. Her style is modern and aesthetic and gives a lot of importance to the outfits. Danielle is also a philanthropist and is the owner of WeGaveWhat, a platform to raise funds for different organizations.
4. Queenhorsfall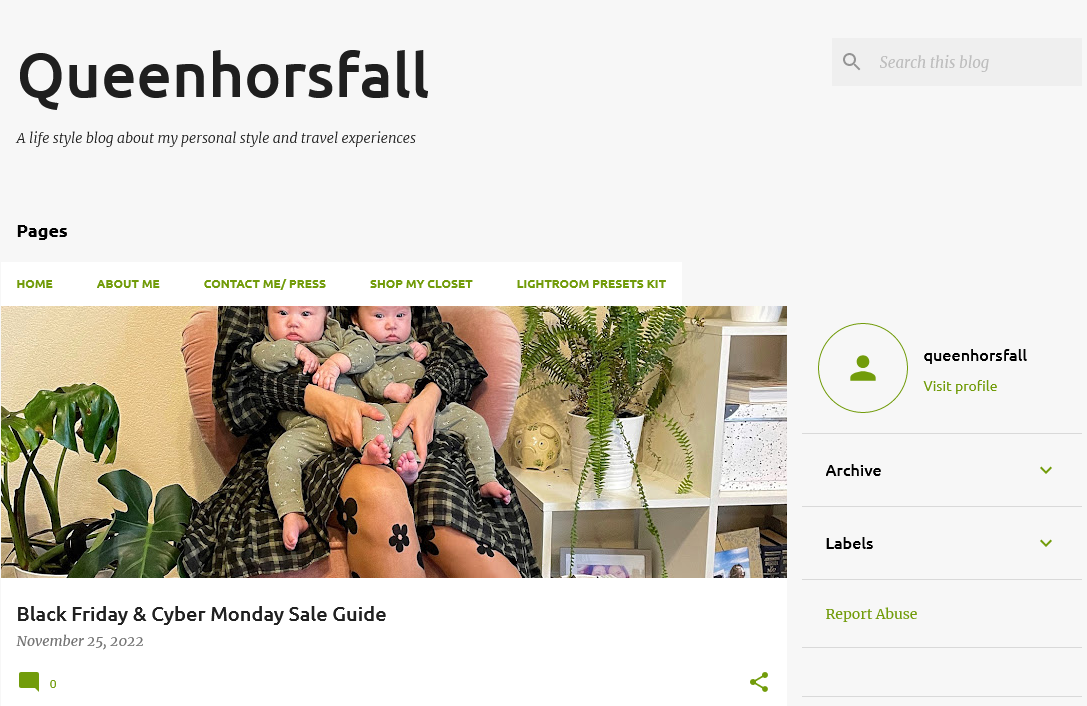 Diana is a Korean-American blogger who is not only passionate about fashion but also about lifestyle and travel. She serves as the Editor-In-Chief of International Fashion Bloggers in Korea. Modern plus Eastern fashion—yes, that's her unique style! Queenhorsfall is a fashion and lifestyle blog that you'll definitely love.
5. Man Repeller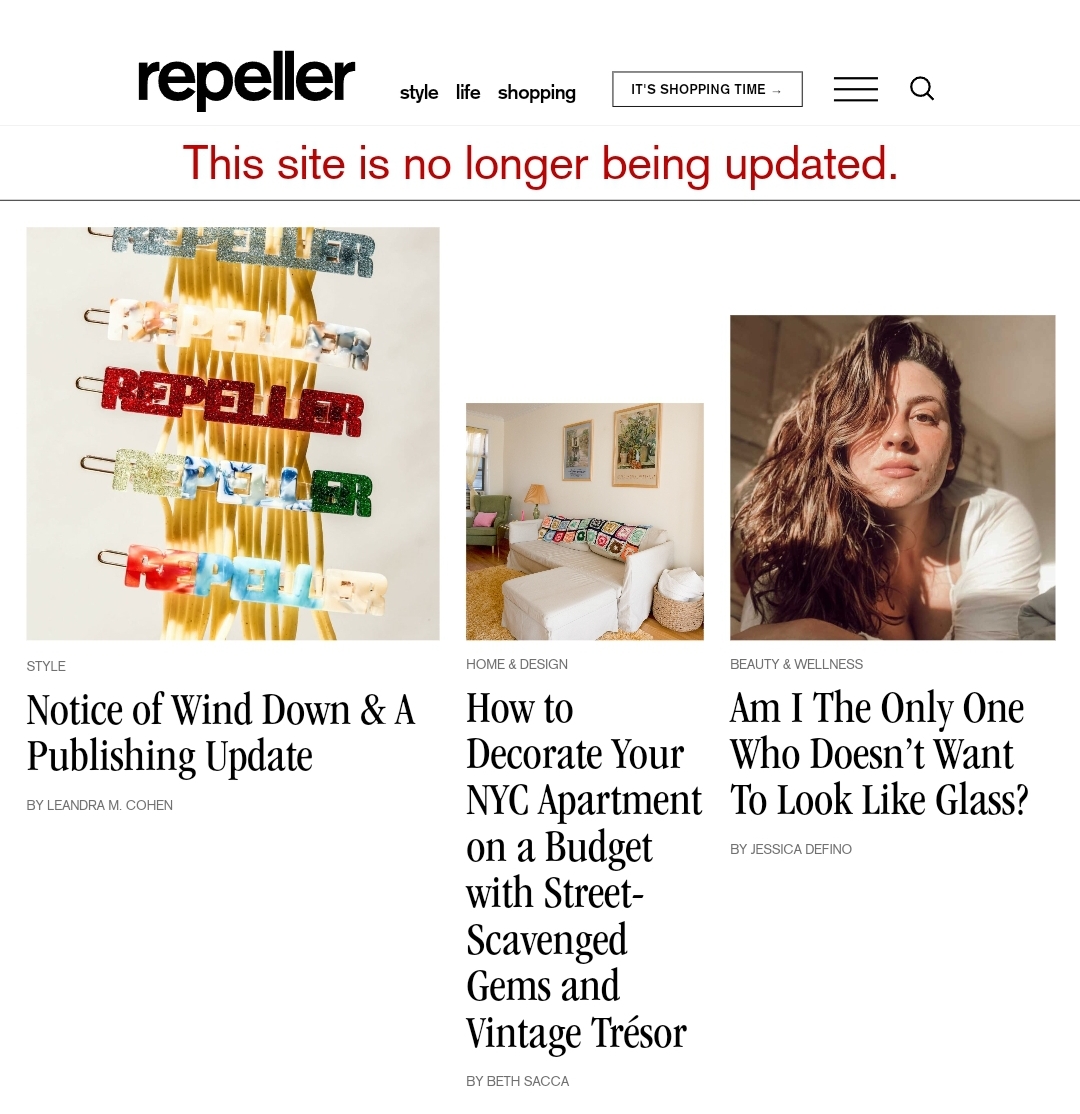 Man Repeller is a blog wherein Leandra talks about everything that women love, and men hate. She is a blogger, author, and humor writer. If you want to follow a blogger who can talk about high-end fashion with a bit of comedy in her personal blog, then she is the one to follow. Check out the blog to understand what we are talking about.
6.  My Fash Diary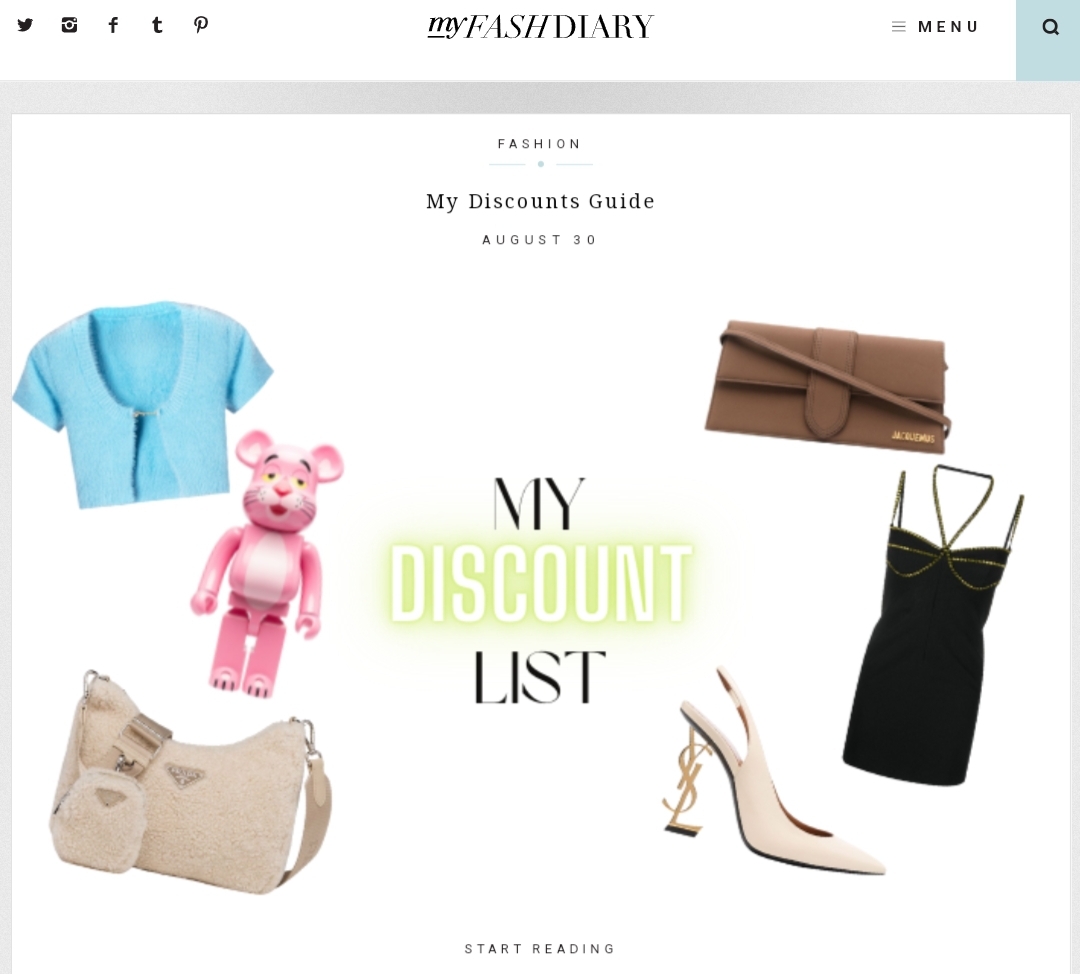 Tala Samman is the brainchild behind the blog My Fash Diary. She has an awesome fashion sense and regularly posts about the hottest trends, food, beauty, and travel.
7. The Fashion Advocate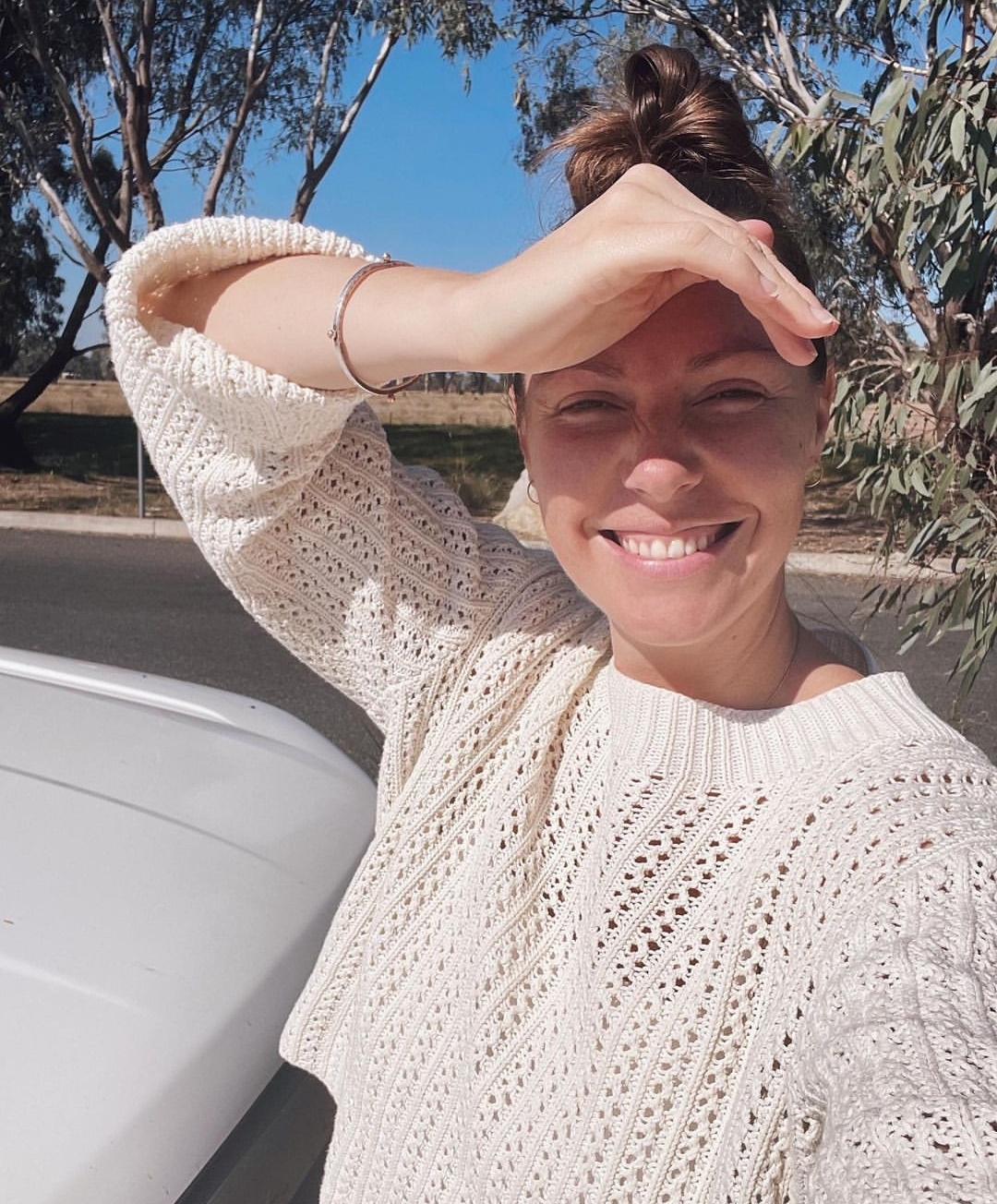 Claire Goldsworthy is a popular blogger who is famous for her blog The Fashion Advocate and her Instagram account. She is often seen taking interviews and associating with brands that have a moral binding.
8. Girl With Curves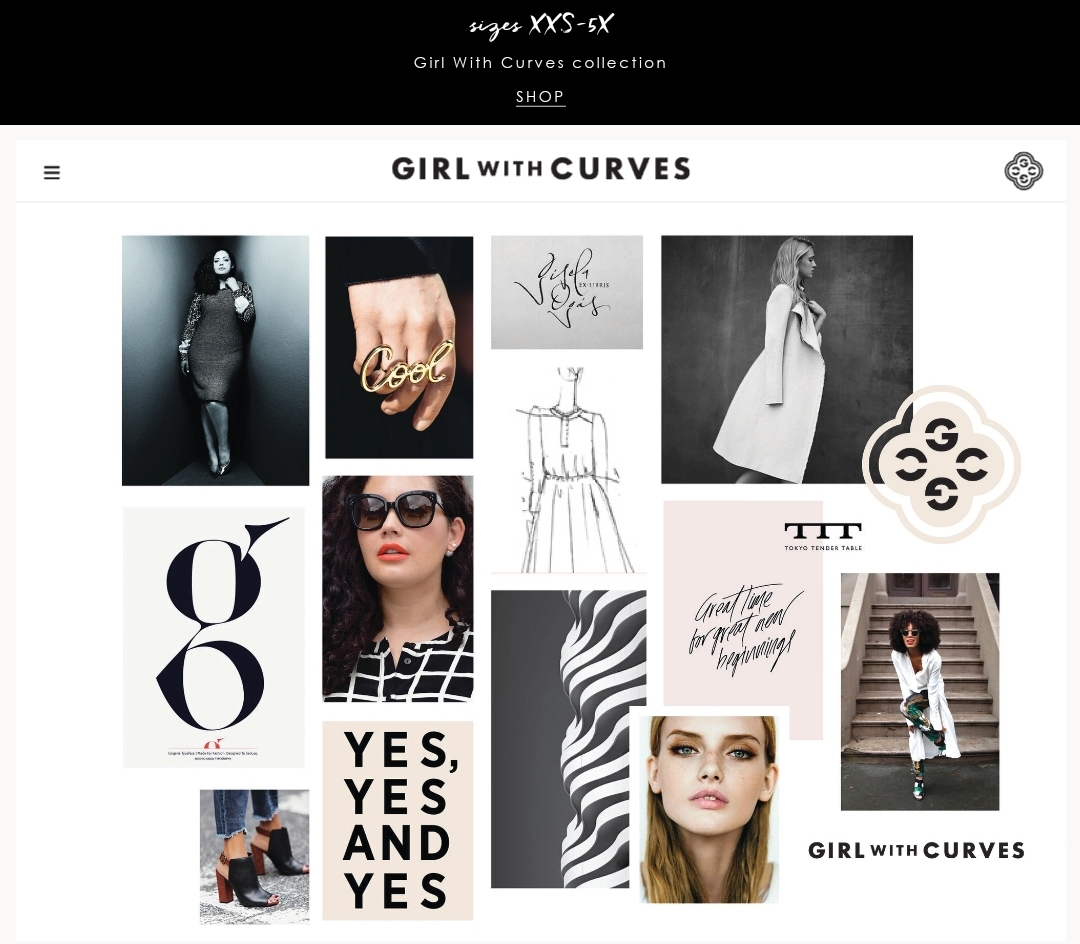 Girl With Curves is a blog that many people can relate to. She talks about social stereotypes related to how one should look, and motivates others to feel comfortable in their skin. She is a star that we all need! Her blog includes a lot of things including fashion tips, hacks, and trends.
9.  Grasie Mercedes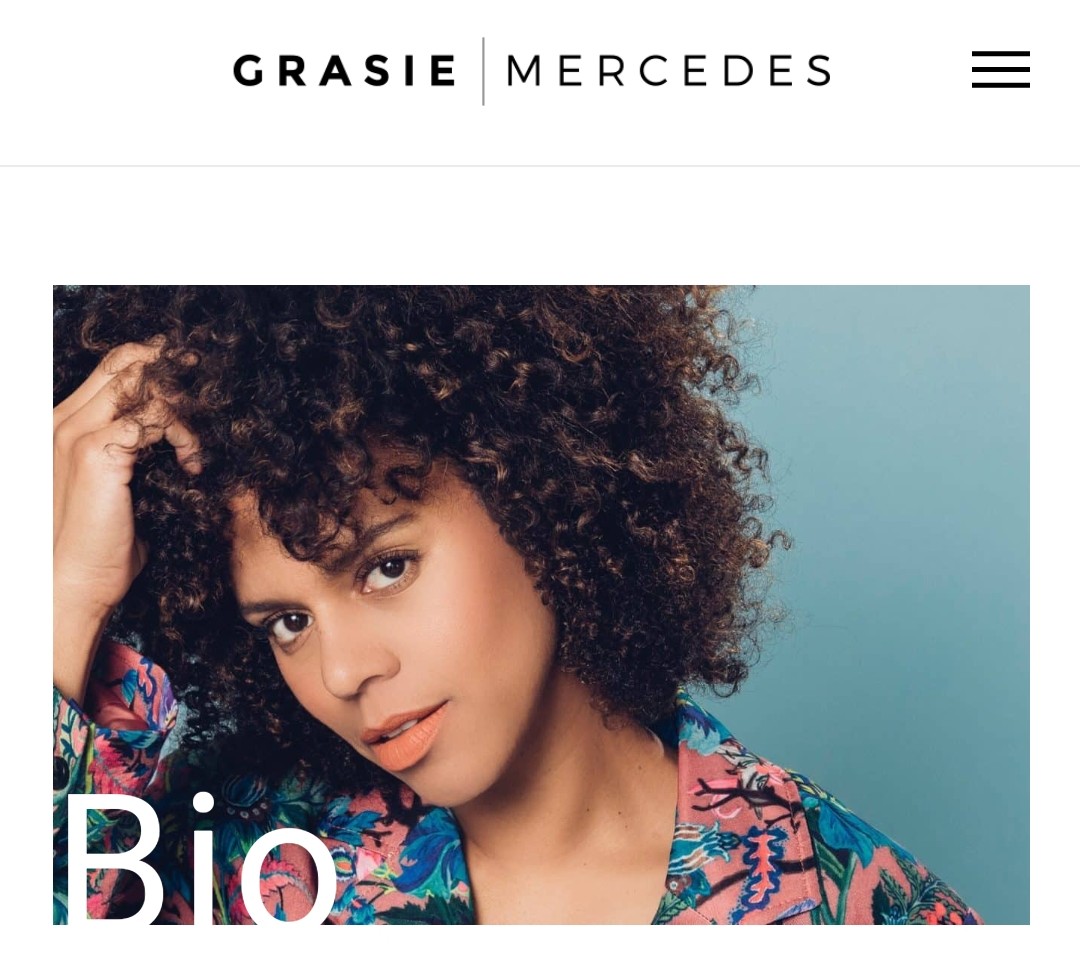 Do you want to visit a blog wherein you can get fashion tips, and also listen to podcasts? Visit Grasie Mercedes then! She is a multi-talented blogger who also happens to be a filmmaker, writer, and podcast host. Her posts include everything ranging from fashion to lifestyle. Her blog is her go-to place to share her talent, the outfits she likes, and make a bold statement with her style.
10. Talking with Tami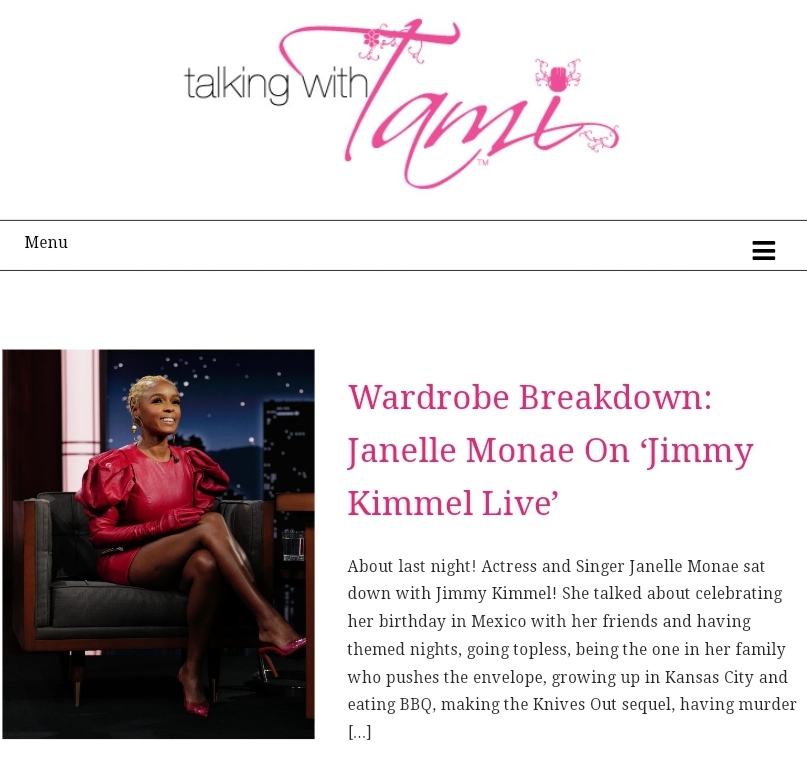 Talking with Tami is one of the best fashion blogs owned by Tami Reed. She is famous for her witty nature, positive aura, and impeccable sense of fashion. She believes in doing hard work to be successful, and is a go-getter! You can check out her blog to stay updated with the latest fashion trends.
11. Akanksha Redhu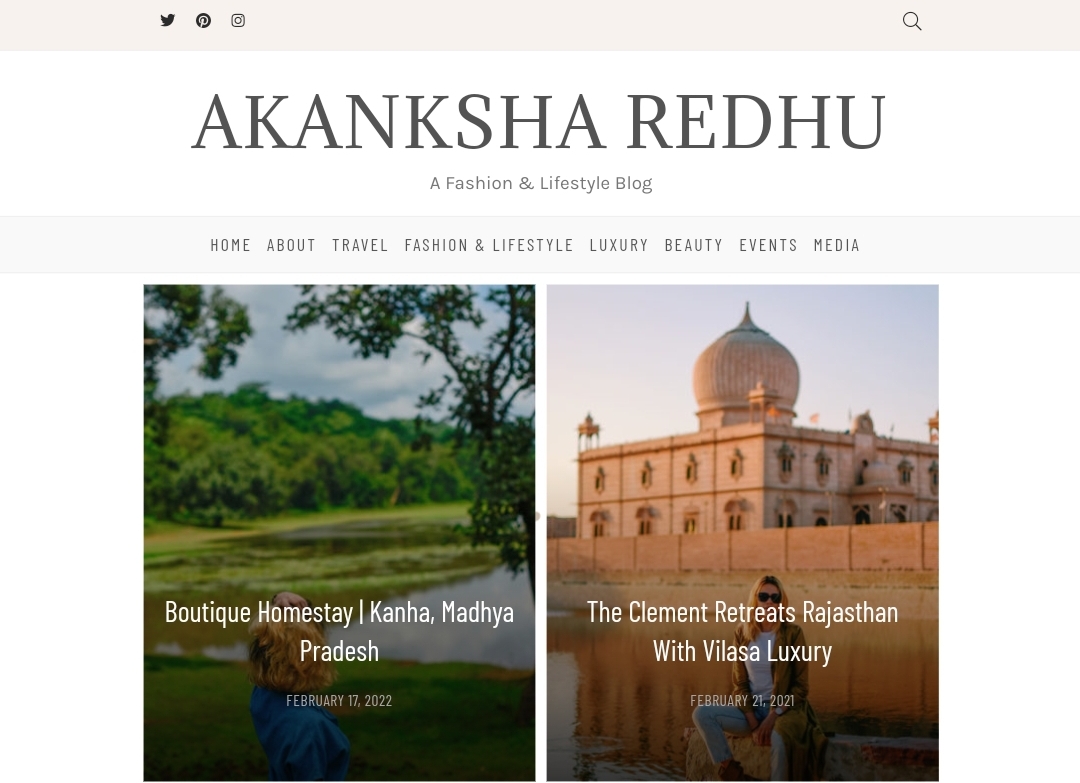 Akanksha Redhu is one of the most iconic fashion bloggers who share travel posts, beauty tips, and fashion hacks constantly with everyone. She started her blog because she wanted to share her musings with everyone, and now she has become one of the top fashion bloggers in India.
12. Accidental Icon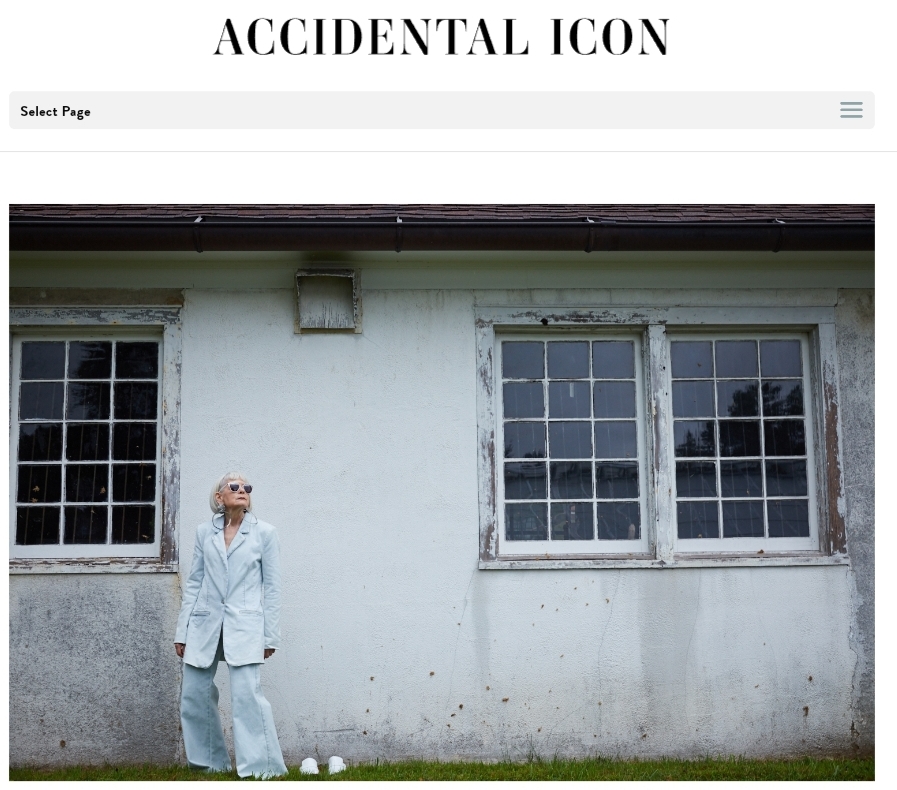 Lyn Slater is a social media sensation and started the blog 'Accidental Icon' because there was a dearth of fashion blogs that met the requirements of women over 50. 
She believes that age is just a number, and shares tips for fashion for women over 50.
13. Make My Lemonade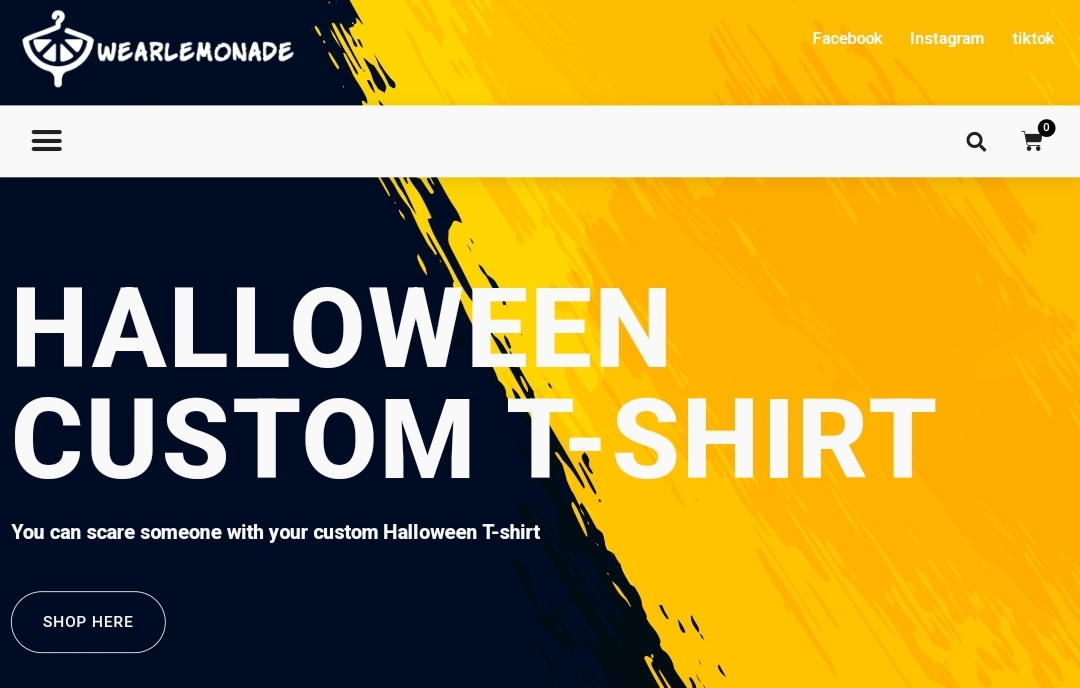 Lisa Gachet is truly a DIY queen! She has recently launched a brand Do It Yourself Fashion which is a reflection of her personality, and she loves creating things.
14. OG Fat Girl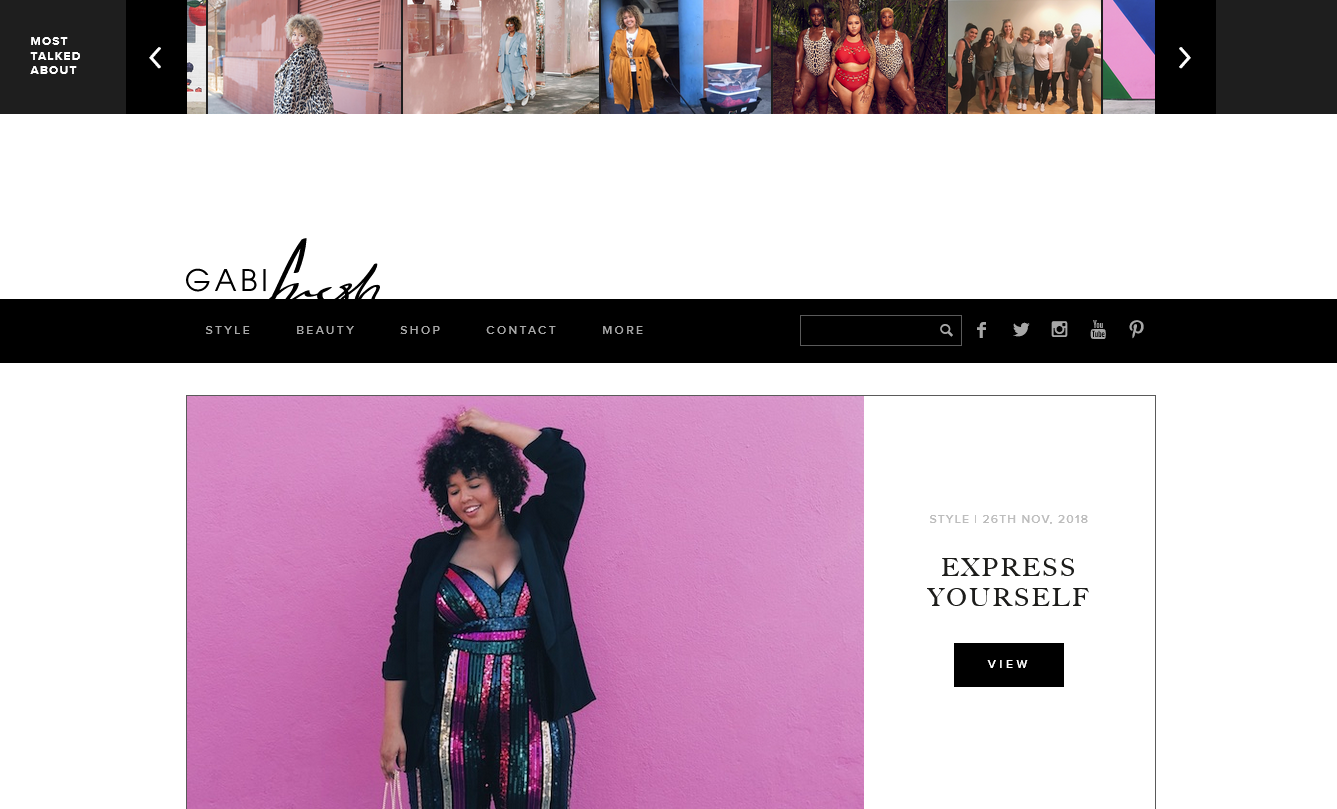 Gabi Gregg is definitely a role model for plus-size women. She started her blog OG Fat Girl to promote body positivity. She has a knack for all things fashion and her outfits are vibrant, stylish, and full of color.
Gabi Gregg is definitely a role model for plus-size women. She started her blog OG Fat Girl to promote body positivity. She has a knack for all things fashion and her outfits are vibrant, stylish, and full of color.
15. Does My Bum Look 40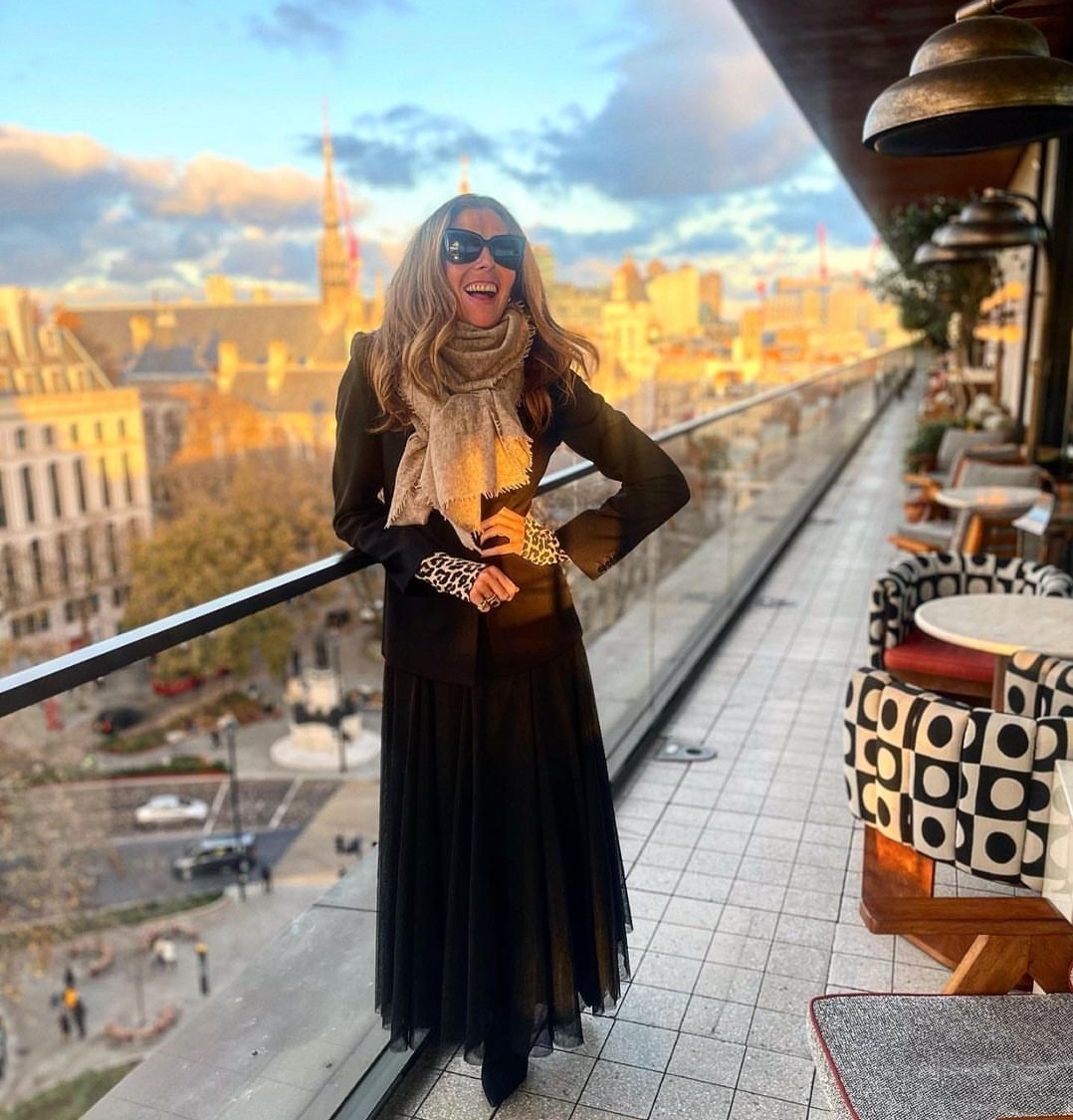 This is one of the best fashion blogs to follow and is owned by Kat Farmer—a blogger, stylist, and wardrobe consultant. She brings every outfit to life and redefines style with her own unique touch.
16. Atlantic Pacific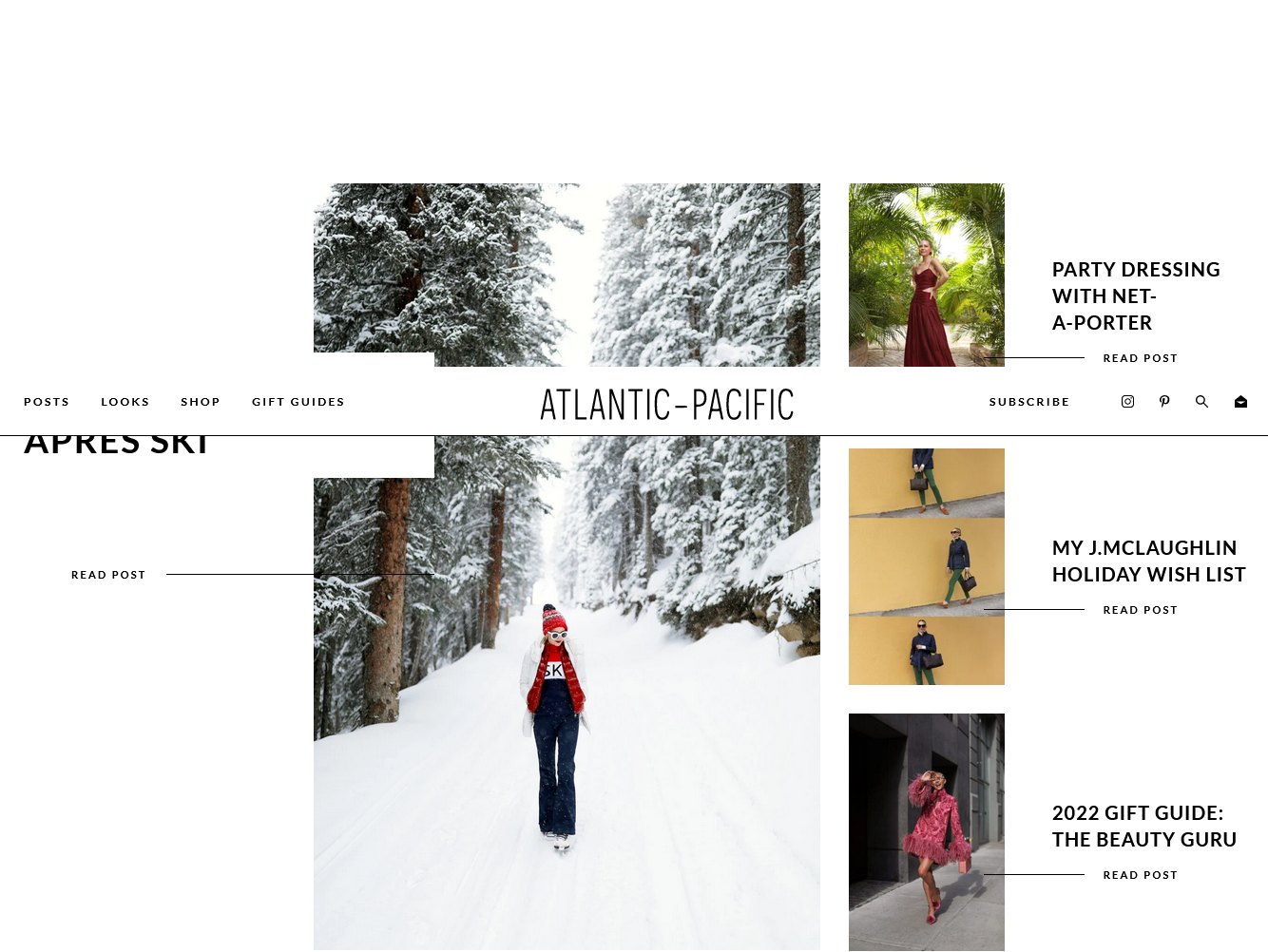 Atlantic Pacific is operated by Blair Eadie, and she started the blog in 2010 to document her style aesthetics. She loves all things feminine and adores colorful outfits with layers.
17. The Fashion Guitar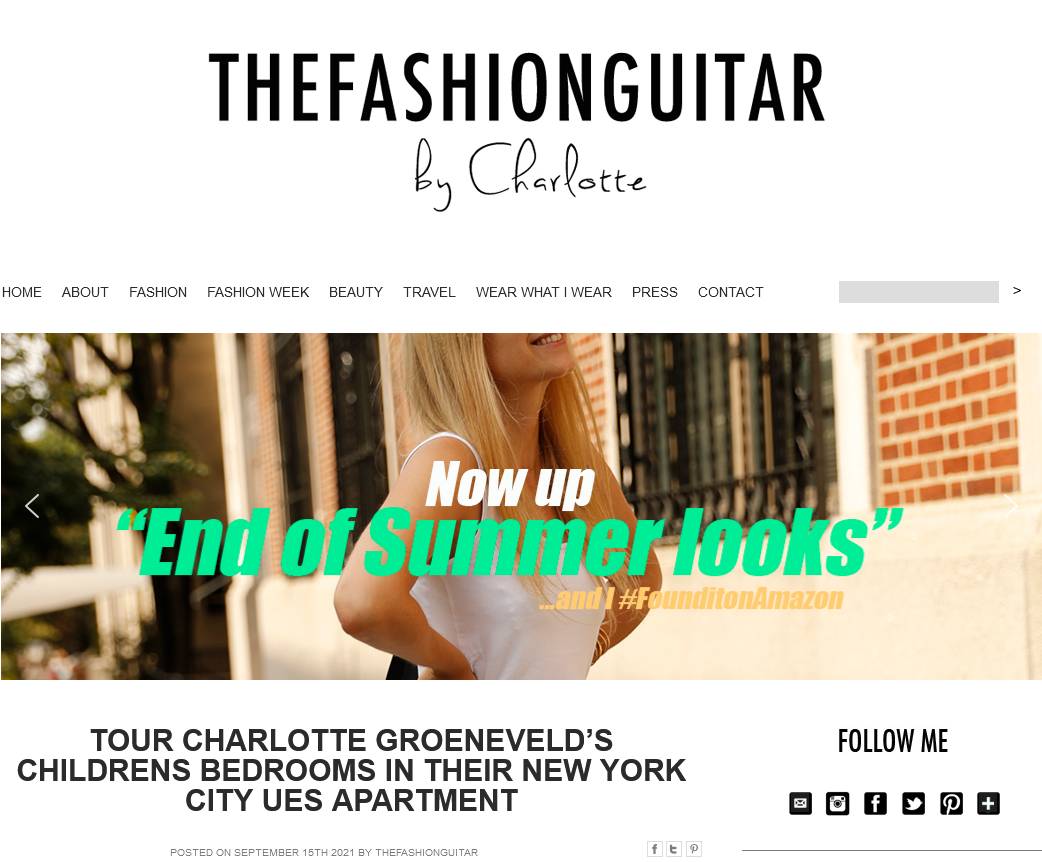 The Fashion Guitar is operated by Charlotte Groeneveld-Van Haren, and she splits the posts into different categories including Beauty, Fashion Week, Travel, Editorial Shoots, Outfit, brand collaborations, and much more. 
She is a mother of two and used to post maternity outfits and motherhood style when she became a mother.
18. Harper & Harley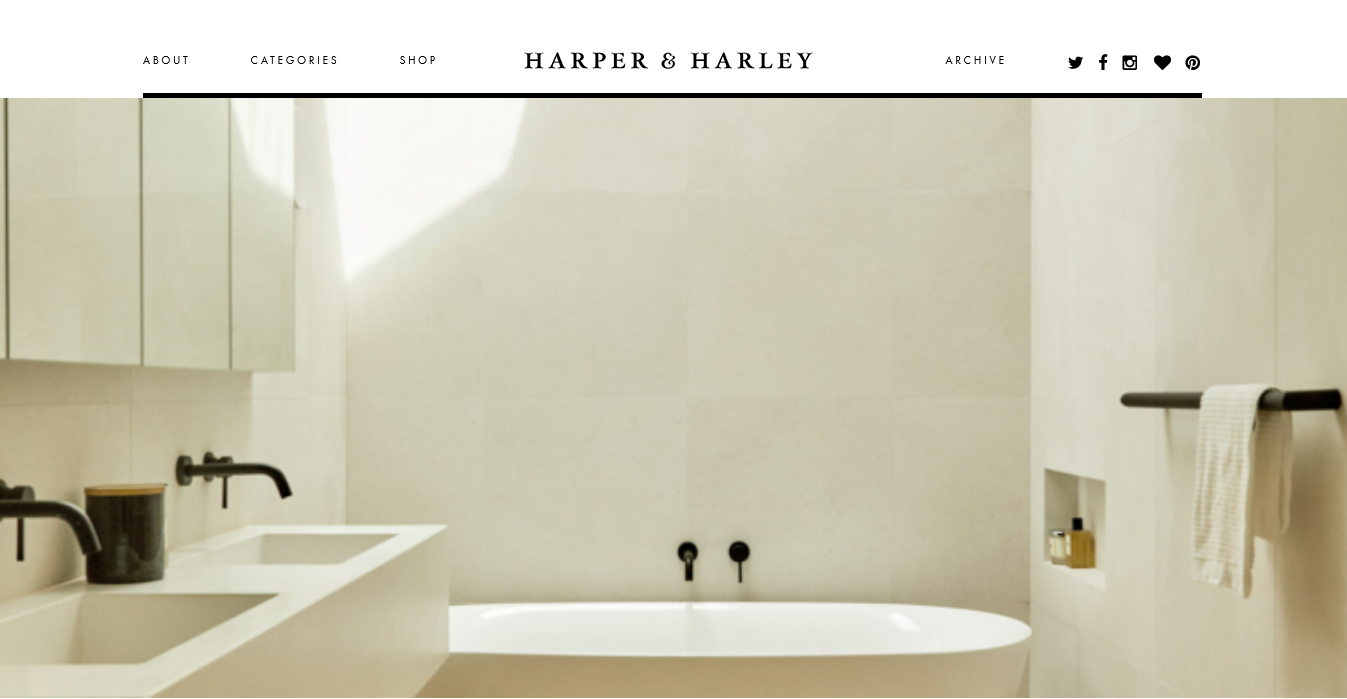 If you believe in minimalism, you will love the blog Harper & Harley by Sara Crampton. She believes that less is more, and has worked with various popular fashion brands including Gucci, Uniqlo, and Estée Lauder. Her style is minimalistic and super trendy.
19. Hello Fashion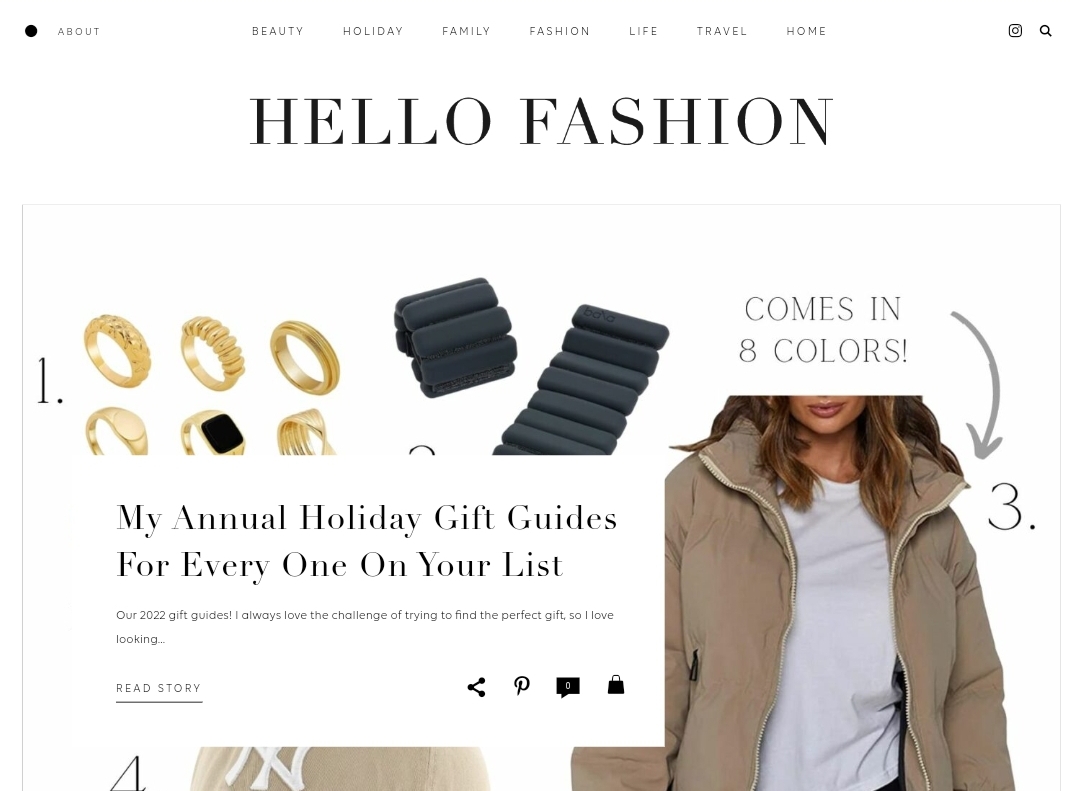 This is one of the best fashion blogs that features everything from fashion to travel. The blog is owned by a Colombian-American blogger named Christine Andrew, and she is truly a fashion icon, who talks about beauty, lifestyle, fashion, and travel on her blog. Her fashion content is trendy, modern, and chic.
20. One Dapper Street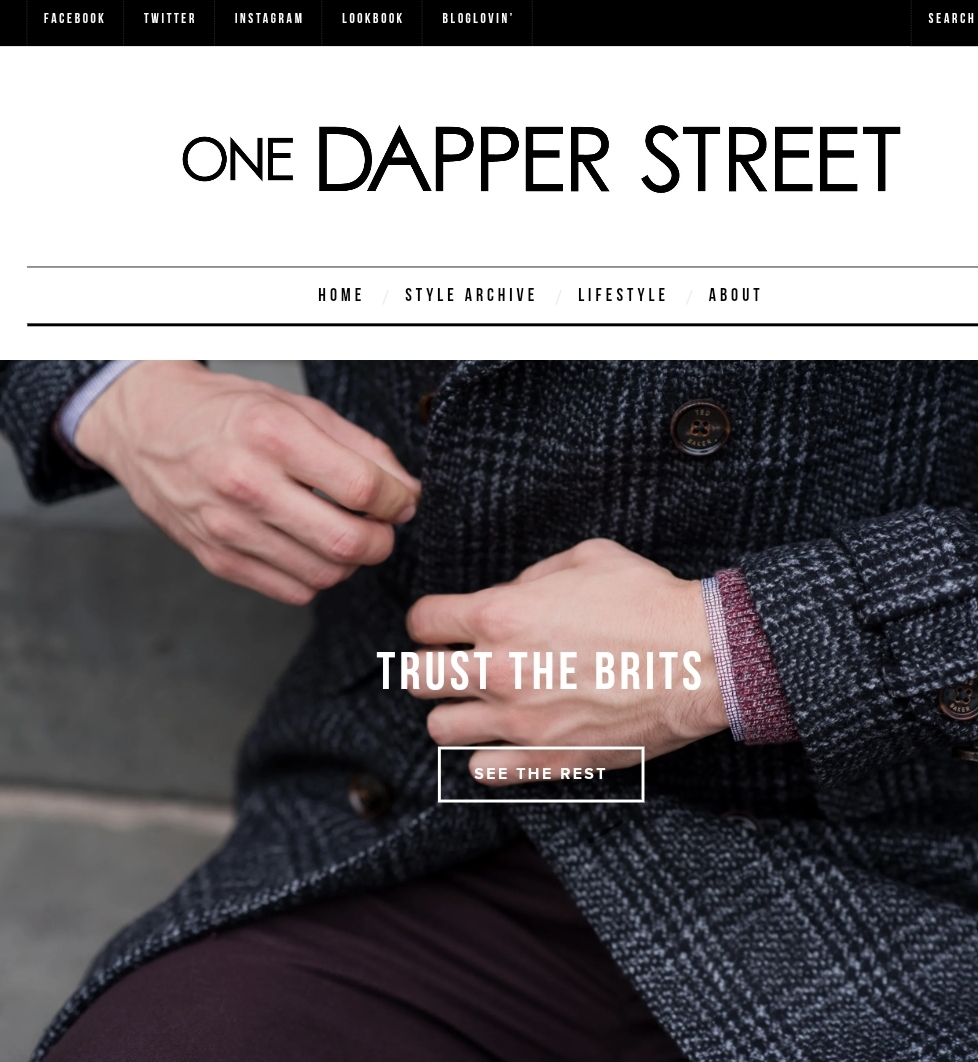 Fashion is for both men and women, so if you are looking for one of the best fashion blogs for men, it's here — One Dapper Street! It is the online home of Marcel Floruss, who focuses on men's styling and fashion. The blog offers street styles and the latest trends for men.
21. What My Boyfriend Wore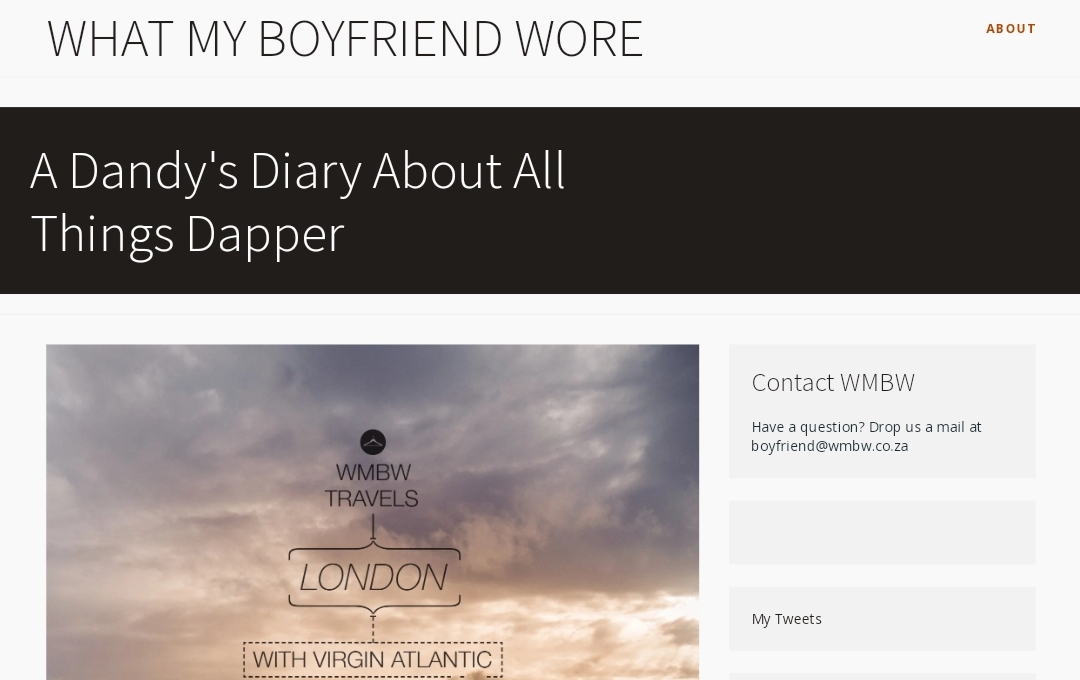 This is also one of the best men's fashion blogs, and it covers various aspects of men's fashion, beauty, and lifestyle. The creator Sergio Ines posts various stunning outfits.
22. In The Frow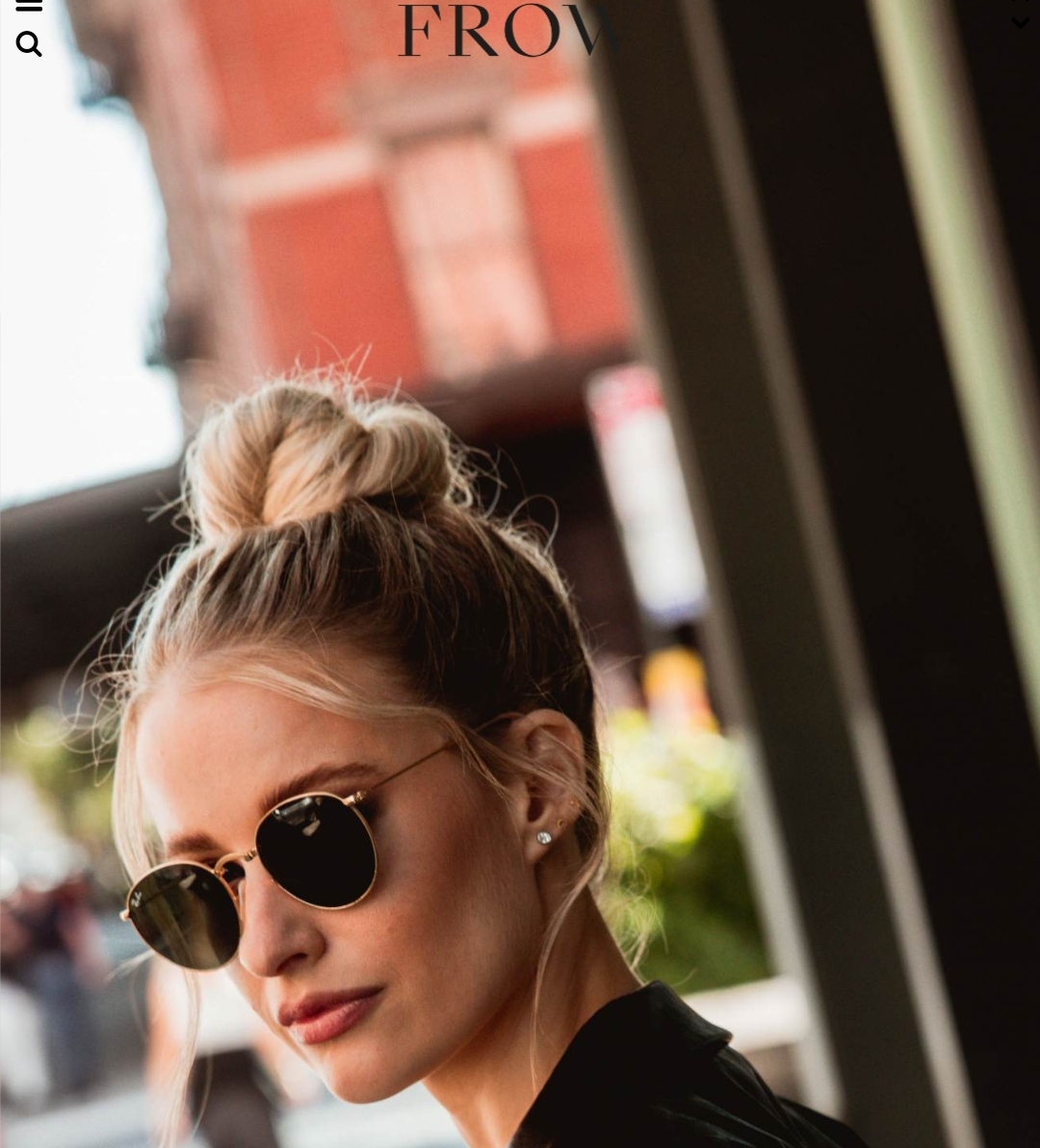 This blog is owned by Dr. Victoria Magrath (a Ph.D. holder in fashion marketing) and is one of the most celebrated fashion blogs today. She has worked with big brands and has also written a book named The New Fashion Rules. If you are looking for the best fashion advice from an expert, then this is the blog to follow.
23. Fashion Steele NYC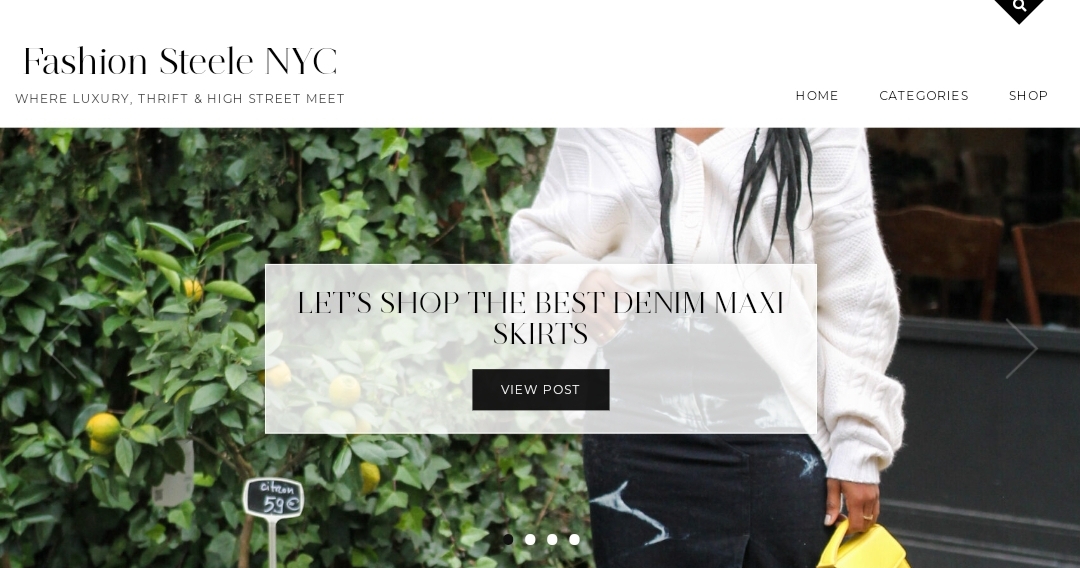 One of the best fashion blogs to follow is Fashion Steele NYC. From everyday outfits to fashion style for high-end events, she shares everything through her blog. The blog also explores other categories such as lifestyle, travel, beauty, and events.
24. Mia Mia Mine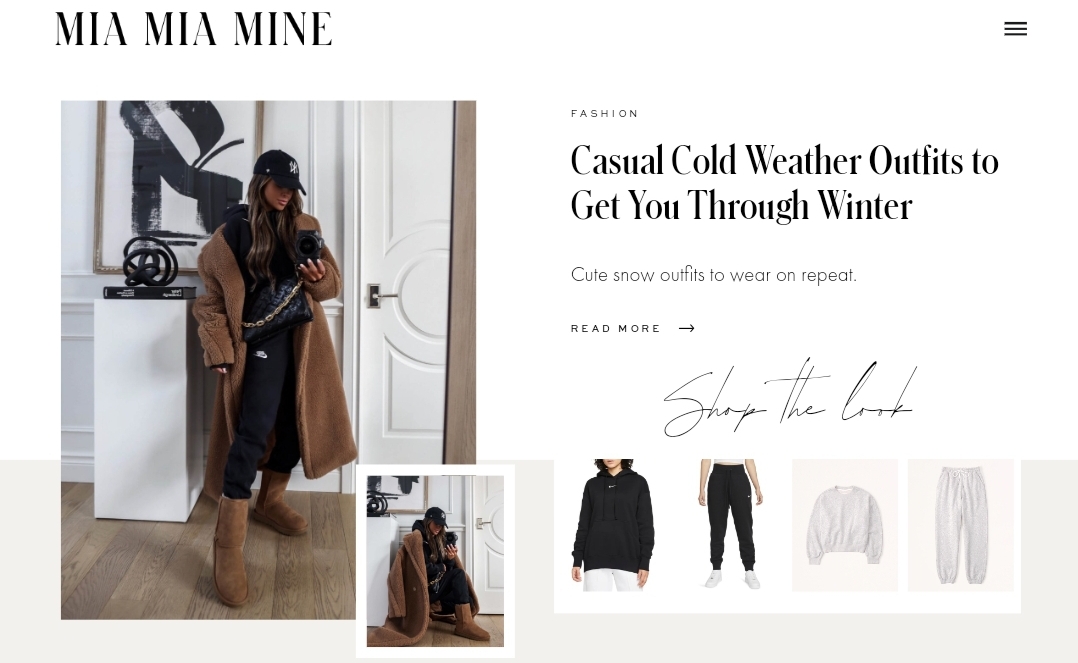 Maria Vizuete worked as a stock analyst, but she found her love and passion in fashion blogging. She was working on Wall Street when she came up with the idea of launching her blog Mia Mia Mine. If you are a working woman and want tips on how to choose the best outfit, then she is the one to follow. She now also covers different aspects including home decor, blogging tips, fitness, travel, and marriage.
25. Camila Coelho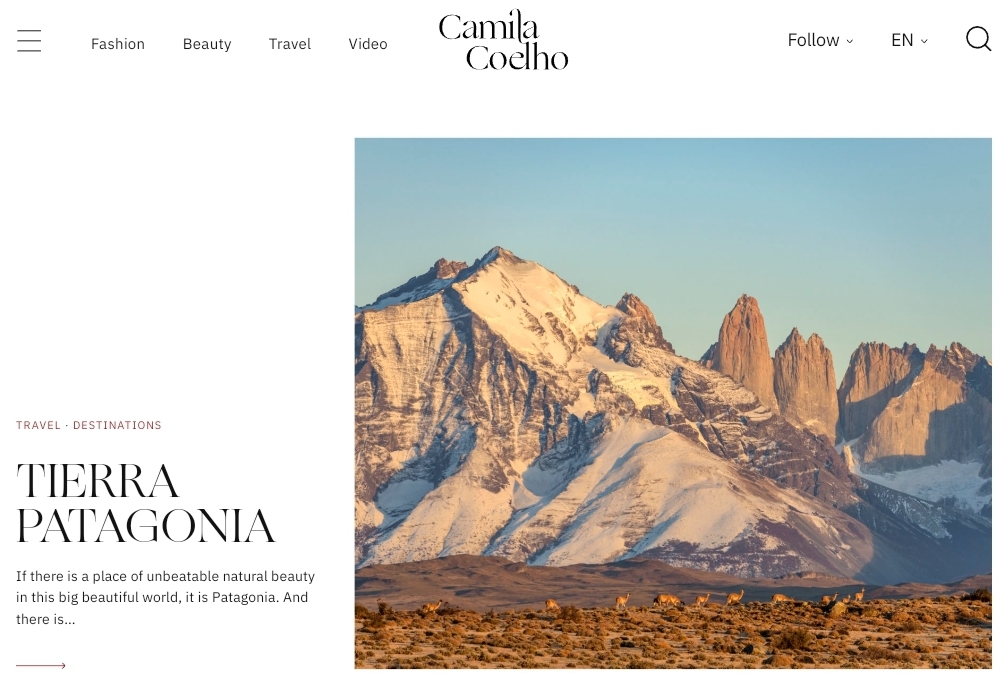 Camila Coelho is a Brazilian blogger with a huge number of followers on Instagram. She regularly posts about travel, fashion, beauty, skincare, and makeup.
26. That's Not My Age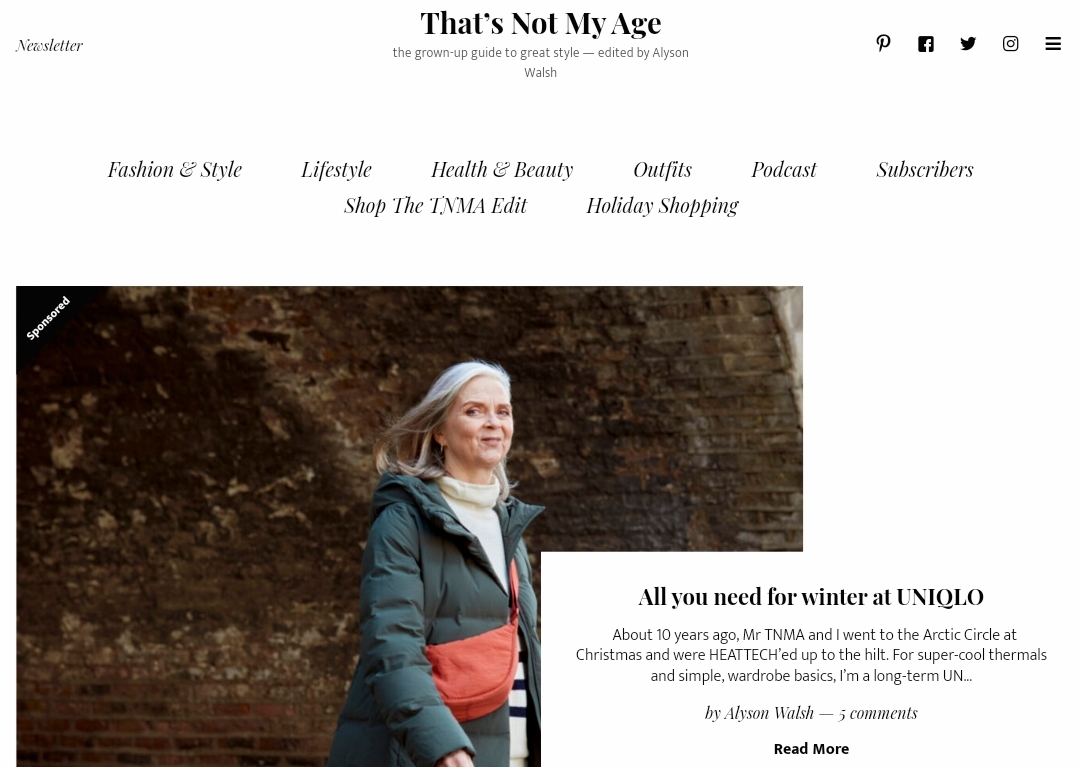 Do you think it's not your age to be a fashion icon? Well, you are mistaken! Alyson Walsh shares a grown-up guide to great style and inspires women over 50 to follow their fashion musings.
27. Stylishly Me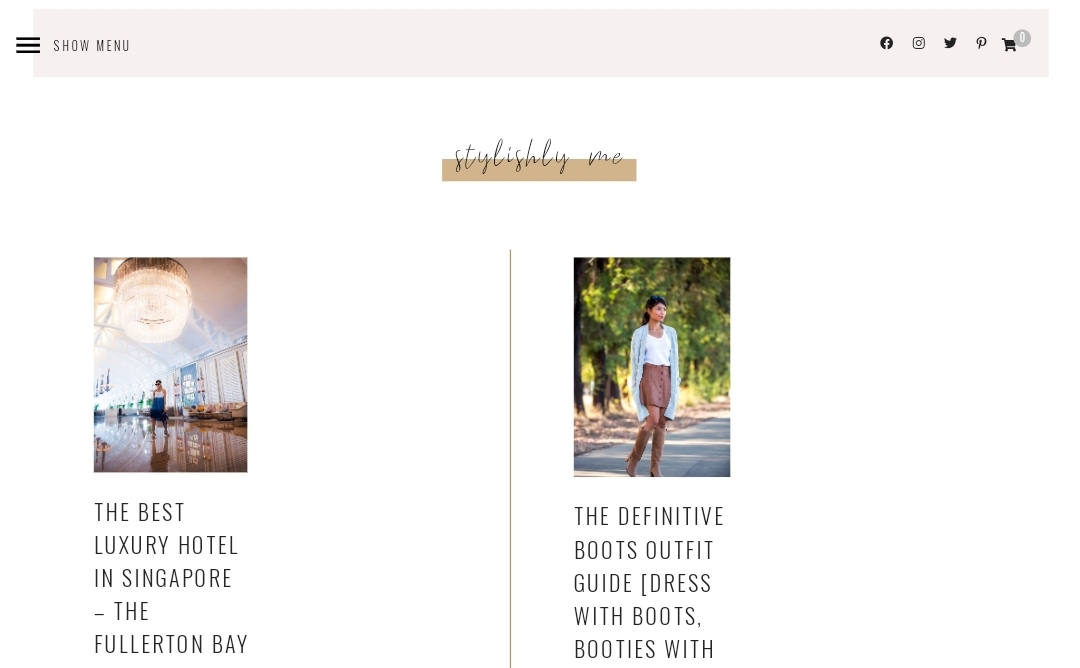 Vanessa Rodriguez Lang is an entrepreneur, consultant, and fashion blogger. She not only shares style and fashion tips but also tips on how to improve yourself through her blog.
Conclusion
Fashion trends always keep changing, so it is always beneficial to take cues from the best fashion blogs from all over the world and keep yourself updated. Read through the blogs mentioned above to know what's in style, and pick the best outfit for yourself.
ALSO READ: 5 golden outfits from Nora Fatehi's wardrobe that prove she's a fashion goddess